S'mores have been a café favorite since we opened on Valencia Street in 2012. With summer season in full swing and National S'mores Day just around the corner, we're standing by from August 9th–August 12th to help create your best s'more yet. We've offered a few tips below, and Marie and Lori are on the line from 10 am–5 pm PDT (Monday-Friday) to answer any other s'mores questions.
---
OUR RECOMMENDATIONS FOR YOUR
S'MORE ADVENTURES

Just when you think you've perfected the s'more, you discover something new (cough, cough—hazelnut spread). We have options for the campfire purist, your extra-special occasions, or the morning after.
A kit two years in the making! Everything you need for 12 s'mores with a trio of single-origin large chocolate chips. This also makes a beautiful gift to send to someone who would appreciate some summer s'more spirit.
---
This is the finest indoor s'mores fire pit we've ever laid eyes on, from FLÎKR. Substantial yet sized for an indoor tabletop, it only needs rubbing alcohol for fuel (not included). Learn more
---
Pass a jar of hazelnut spread around the campfire to spread on your graham cracker instead of (or in addition to) chocolate squares. The velvety spread is our secret to advanced s'mores!
---
S'mores for the entire troop! Each bag includes about 142 chocolate squares, enough for dozens of s'mores with leftover squares for the trail, chocolate-chip pancakes, or melting into hot chocolate the next morning.
---
Feve's tender sea-salt caramels melt beautifully beneath a warm marshmallow—an exceptionally decadent treat for super-special s'more occasions.
---
Hot chocolate: the official morning-after-the-s'mores drink. On your next chilly camping morning, have the good stuff ready. We like to make it thick and lace it with a splash of coffee for a little pick-me-up kick.
---
There are multiple techniques to reach that blissful 145ºF heat necessary for the perfect s'more marshmallow. Here's what we've learned over the years ...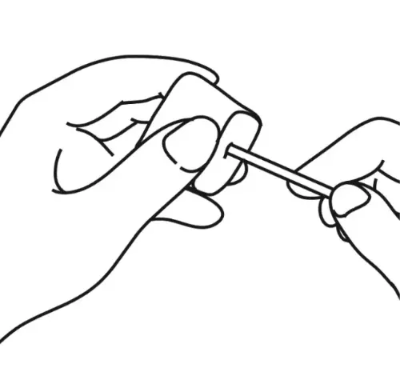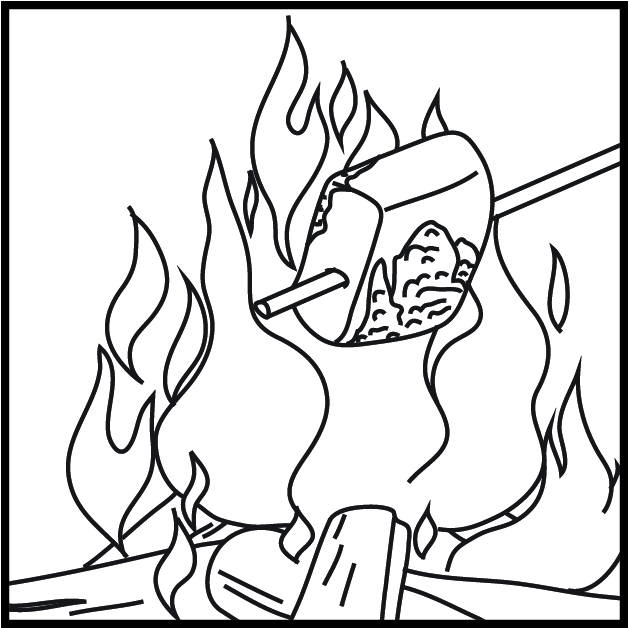 The campfire! How you roast your campfire s'more reveals much about your personality. Do you head straight for the flame or do you methodically calculate the ideal rotation speed over the coals? Above the crackling logs, under the stars, and amongst close friends, it's hard to beat the campfire, even if a marshmallow or two must almost always be unwillingly sacrificed to the flames.

An open-faced s'more under the broiler is Todd and Elaine's favorite s'more method, though most people are a little timid of their oven's broiler setting. The broiler offers smoky flavor and ambient heat necessary to melt dark chocolate, and it's easy to make a dozen s'mores simultaneously to surprise a late-night crowd. But (and this is a big but!) it is decidedly lacking in cool night breezes and conversations with friends under the stars.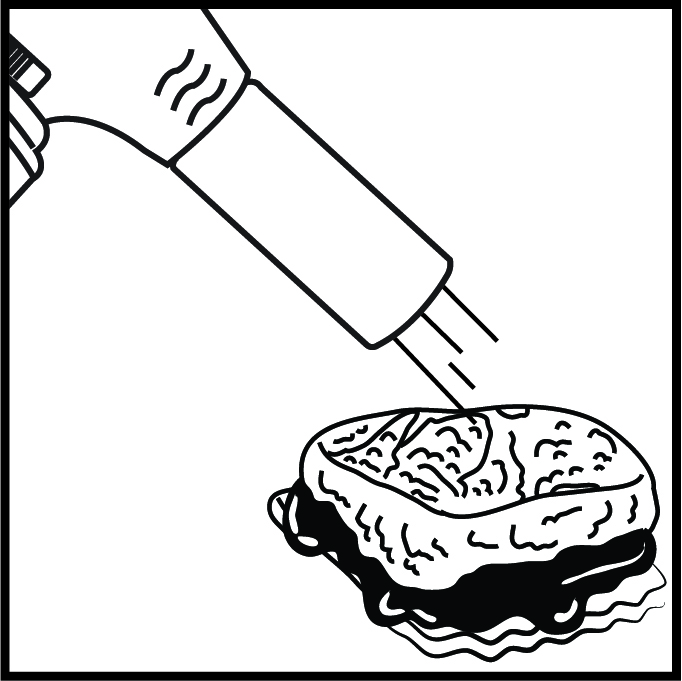 The kitchen torch is what we use in our cafés. However, butane kitchen torches can exceed 2000ºF so please point the blue flame toward a s'more on a heatproof cast-iron skillet or a pan on the stovetop which can take the heat. We recommend a two-step process: Put a square of chocolate on the graham cracker and lightly (very lightly!) melt the chocolate, then place the marshmallow on top of the melted chocolate and brulée all five sides.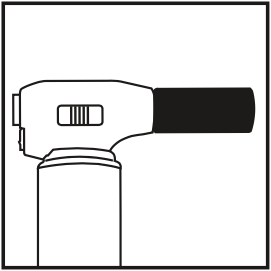 Popular with sous vide chefs, the heat gun (and helpful fan-nozzle attachment) has no smoke, is safer than a blowtorch, and makes excellent indoor s'mores, especially if you want just one. Place your plate on a heatproof surface like the stovetop. Toast the sides first to avoid the marshmallow spreading too much. Be a little bit more assertive to achieve that crisp exterior. The plate will be hot so have a spatula ready!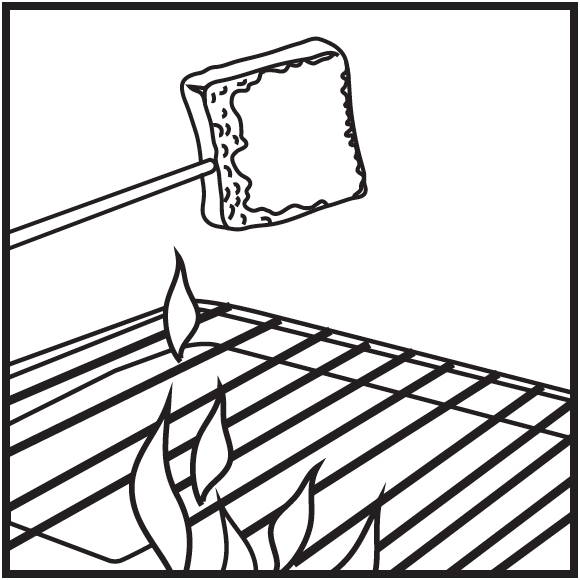 Often overlooked for dessert, the grill's flames provide excellent s'more heat. If you are using wooden skewers, soak them in water for a few minutes before use so they are less likely to catch fire. You can also stuff a banana with marshmallows and chocolate, wrap in aluminum foil, and toss on the grill with low heat.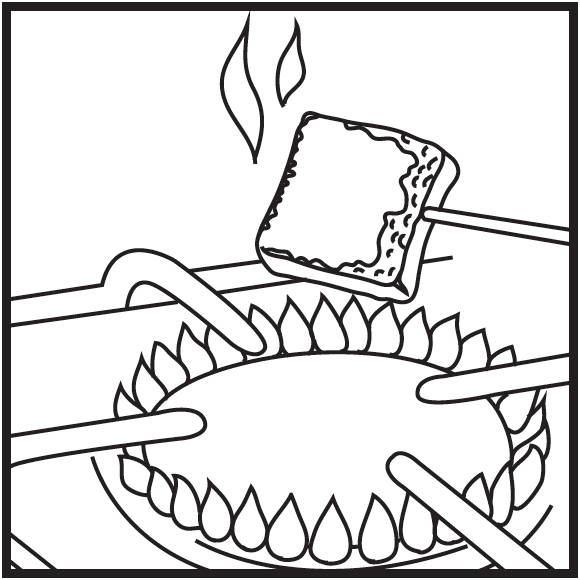 Our kitchen team has made many, many s'mores over our gas stovetops at our 16th Street kitchen. If you're lucky enough to have gas burners, pre-melt a little chocolate on a graham cracker in the oven and then skewer up over your gas grill!

---
We tailored these recipes specifically for s'mores. Our marshmallow recipe is light on egg whites to toast more quickly over the fire. Our graham crackers are extra thin and crisp, ready for their ooey gooey marshmallow complement. Whether you're looking for a cooking challenge or want to perfect the s'more starting from first principles, these two recipes will get you started ...
Billowy marshmallows ready for s'more heat. Consider adding vanilla or cinnamon to this recipe after the final whipping step.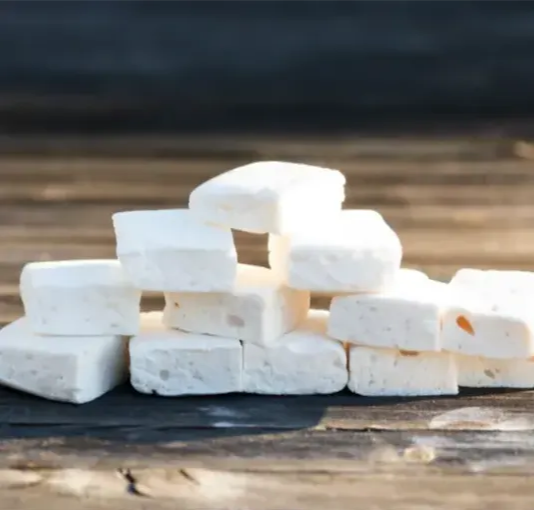 ---
ANSWERS TO YOUR
BURNING QUESTIONS

- also known as our s'mores faq -

What are the best chocolate origins to pair with s'mores?

There is no chocolate we wouldn't recommend for s'mores (really!), yet here are a few pointers to start ...
Classic, nostalgic chocolate with tasting notes like brownies and fudge:
Balanced chocolate with creamy or milky tasting notes:
Bright, fruity or tropical tasting notes:
Higher percentages:
Higher-percentage chocolates balance the marshmallow's sweetness. 85% and 100% dark chocolate are quicker and easier to melt because they have a higher ratio of fat to solids (100% = ~50/50 vs. 70%= ~35/65). 100% feels more brittle because there is a higher fat percentage that creates structure within the bar without the sugar getting in the way, so our perception is that it would be harder to melt; but in reality, it is slightly easier to met due to the higher fat content. Try both percentages (85%, and 100%) of our Camino Verde, Ecuador bars and chips to see which you prefer:
What drinks pair well with s'mores?
It's all about your company and surroundings. Some inspiration to clear your s'mores palate:
Milk: You can't beat a cold, crisp glass of low-fat milk.
Rooibos tea: Around the campfire late at night, try Rooibos tea for an earthy, sweet (uncaffeinated) complement.
Lapsang Souchong tea: If you aren't around a campfire, try Lapsang Souchong for an intense piney, smoked black tea with firewood aromas.
Herbal teas: Ginger and chamomile are naturally caffeine-free herbal teas that balance the sweet while letting you sleep.
Something a little stronger ... Hey, there's always whiskey and chilled sipping tequila!
What's the best way to tell someone they have marshmallow on their chin?

Do it quickly, as awkwardness only builds. Close friend: "Oh, you have marshmallow on your chin." New acquaintance: Subtly point and rub your own chin to let them know.
Who talks with me when I call the s'more hotline?
We're real people, Kayla and Lori, who share a passion for chocolate, chocolatey experiences, and sharing semi-quirky expertise with others. We both joined Dandelion in 2019 and have helped open new locations, taste chocolate, and host experiences. Reach out by email, chat, or phone during California business hours (Pacific Daylight Time); we look forward to hearing from you!
---