Three Seasonal Hot Chocolate Flavors
classic hot chocolate, gingerbread hot chocolate,
and house mocha
A Box of Toffee 555_P
Shop Now, Ship Later
Shop for the holidays early by choosing your shipping week at checkout.
"Dandelion Chocolate has stood out in the new crop of bean-to-bar chocolate makers in America. And while the chocolate bars are exceptional, equally exciting is the way chocolate is used in their café, deliciously crafted into cakes, brownies, and cookies, as well as blended into one of the best cups of hot chocolate I've ever had."
DAVID LEBOVITZ
CHEF AND AUTHOR
Three Hot Chocolate Recipes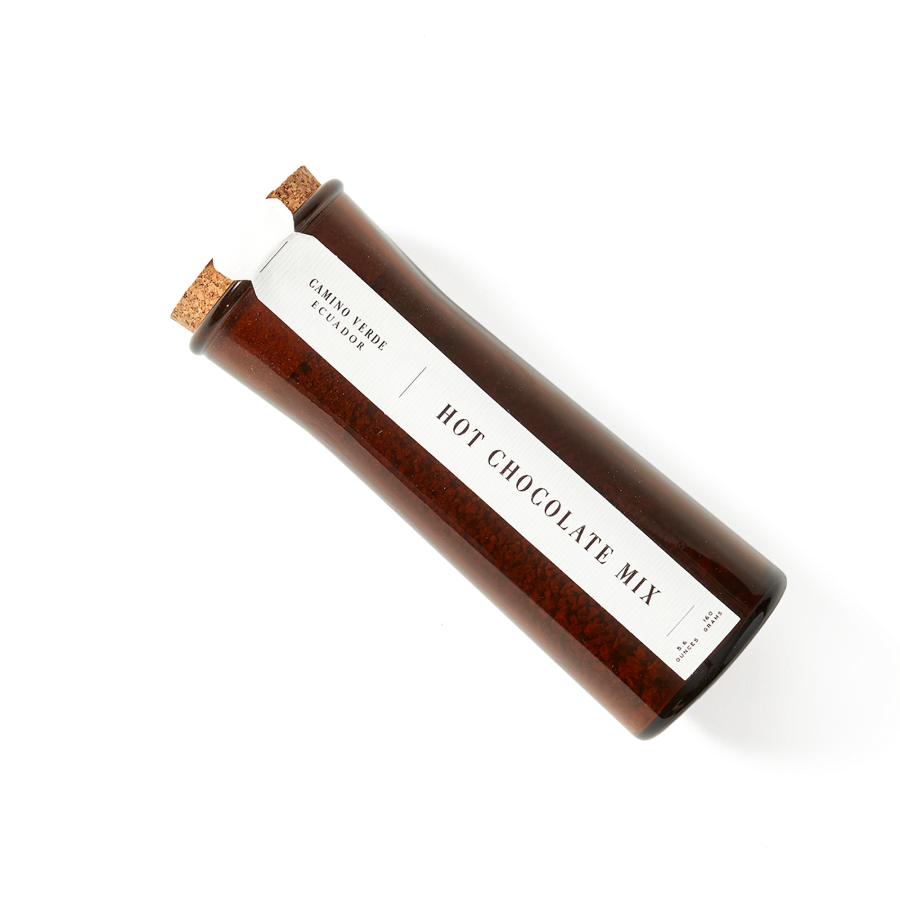 Classic
The hot chocolate that started it all! Our fudgy 70% Camino Verde, Ecuador ground chocolate makes for creamy, well-rounded drinks that are rich and profoundly chocolatey. (For extra-rich European-style hot chocolate, just use half the milk.)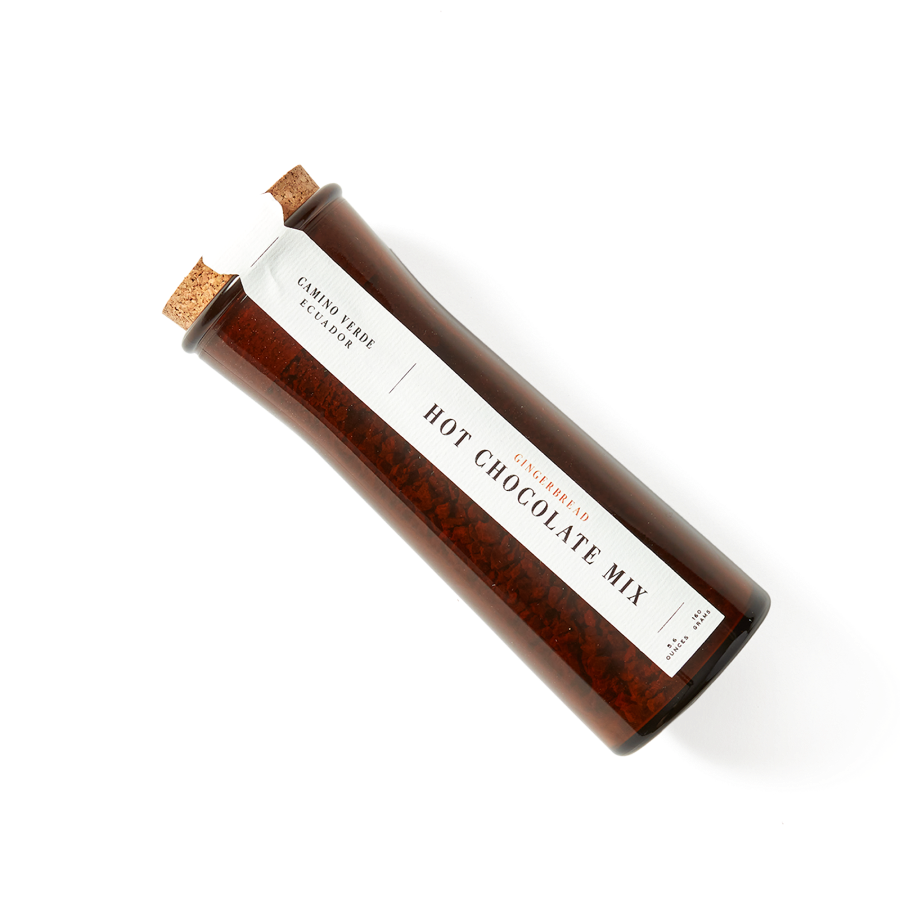 Gingerbread
Our new holiday-edition Gingerbread Hot Chocolate combines our fudgy 70% Camino Verde, Ecuador chocolate with warm, celebratory hints of cinnamon, ginger, nutmeg, and clove, plus a pinch of light-brown sugar, for smooth, caramelly richness.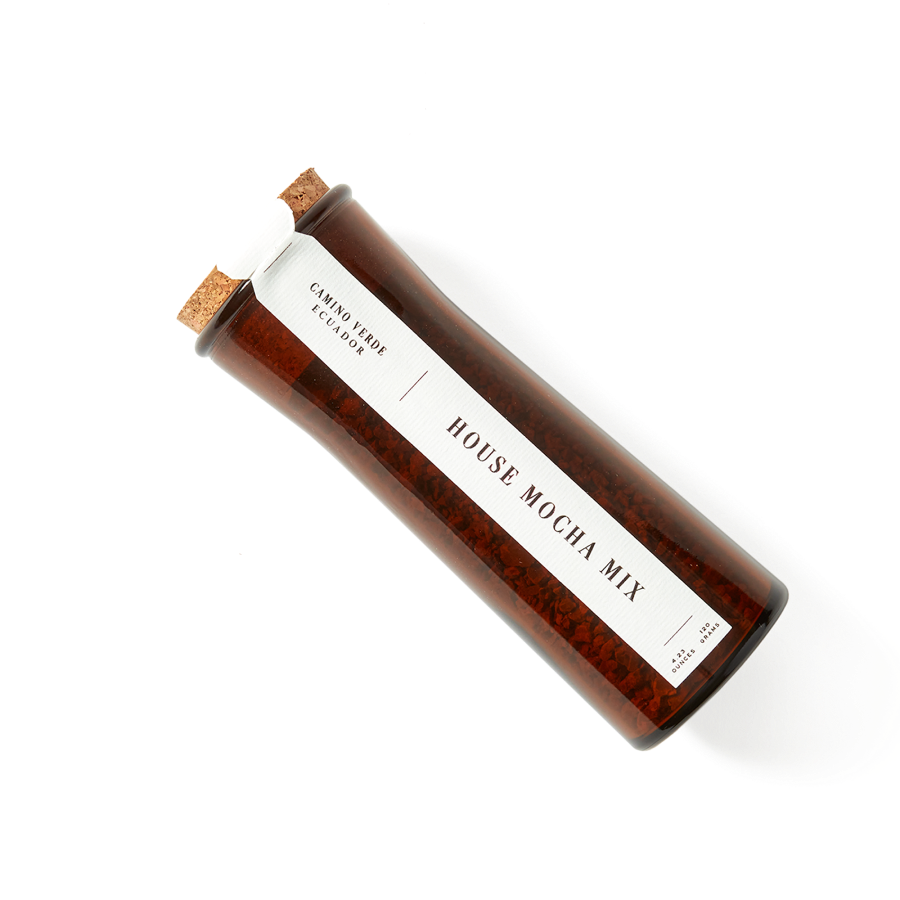 House Mocha
For prime hot-drink season, we've created our make-anywhere House Mocha Mix, made from a comforting, revivifying blend of classically chocolatey 70% Camino Verde, Ecuador chocolate, and organic coffee from Café Altura. Enjoy a convenient café experience at home.
---
A trio of seasonal hot chocolate mixes ready to whisk up at home for any cozy moment or festive occasion.
A Few Ways to Spice Up Your Hot Chocolate
Make Your Own Marshmallows
Follow along with our recipe to add light, fluffy marshmallows to your chocolate.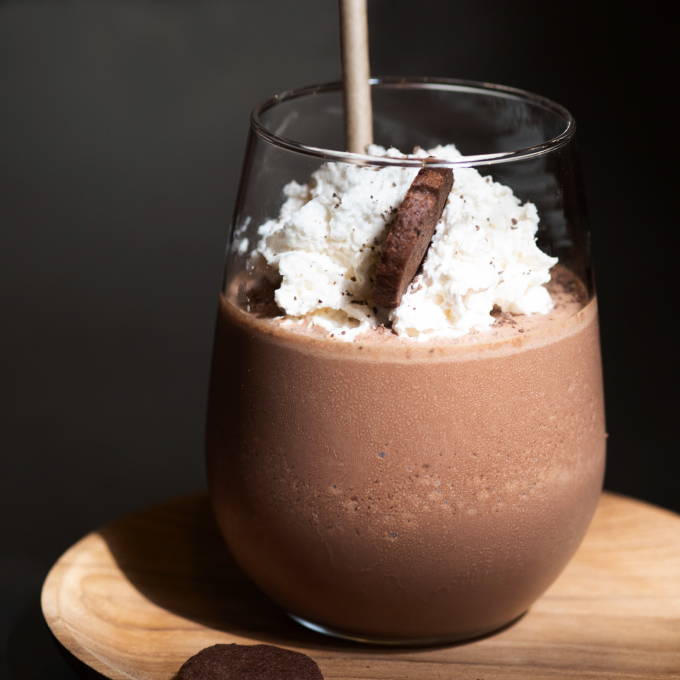 Try It Frozen
Watch Executive Pastry Chef Lisa Vega make frozen hot chocolate from scratch using Dandelion chocolate.