Shop Now, Ship Later
Shop for the holidays early by choosing your shipping week at checkout.
INGREDIENTS & ALLERGENS

WEIGHT

4.0 oz (113 g)

ADDITIONAL INFORMATION

Spirits & Craft Collection
---
Bay Area-Crafted Bourbon, Rye Whiskey, Raspberry Liqueur, and Barrel-Aged Rum
paired with caramel, pecans, ganache, raspberries,
hazelnut, and espresso
Bourbon, Rye Whiskey, Framboise, and Barrel-Aged Rum
paired with caramel, pecans, ganache,
raspberries, hazelnut, and espresso

Bourbon Caramel Pecan Bonbon
featuring Lost Republic Bourbon
from Healdsburg, California
Inspired by old-fashioned chocolate "turtles," Michael layers buttery, fruity bourbon-infused caramel with creamy pecan gianduja, and enrobes the whole in our fudgy 70% Camino Verde, Ecuador chocolate. Lost Republic's straight bourbon whiskey, locally made in Healdsburg, California, features light, barrel-produced crème brulée flavors which beautifully complement the toasty gianduja (made of slow-roasted Georgia pecans, blonde chocolate, and Maldon sea salt), for a perfectly sweet-salty bonbon.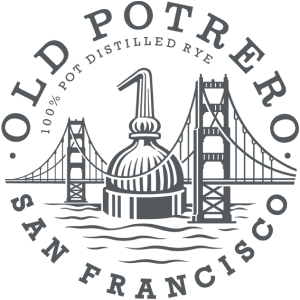 Old Potrero Rye Whiskey Truffle
featuring Old Potrero Rye Whiskey
from San Francisco, California
After a blind tasting, Michael selected Old Potrero's San Francisco-crafted single-malt straight rye whiskey, lush with vanilla notes and hints of spice, for this French-style truffle. Simple, smooth ganache highlights the rye's subtle aromas of smoked clove, cinnamon, and cardamom, enhanced by our Camino Verde, Ecuador chocolate's classically chocolatey flavors.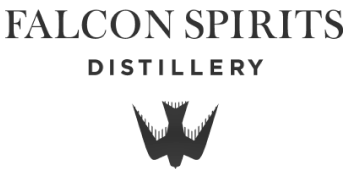 Framboise Bonbon
featuring Falcon Spirits' raspberry liquer
from Richmond, CA
Fellow Good Food award winner, Falcon Spirits' "Dry Raspberry" liqueur is a small-batch modern recreation of the classic raspberry liqueur, infusing intense, aromatic brandy with fresh, ripe California raspberries. Here, the liquor's sweet-tart berry notes accent tangy raspberry pâte de fruit and smooth, fudgy Camino Verde, Ecuador chocolate ganache, encased in a 70% Camino Verde, Ecuador chocolate shell. Each bite yields a bright raspberry burst, followed by a velvety chocolate finish.

Hazelnut Espresso Praline
featuring St. George Spirits NOLA Coffee Liqueur
from Alameda, CA
Michael infuses rich 70% Camino Verde, Ecuador Dandelion chocolate ganache with espresso and then spikes it with St. George Spirits NOLA coffee liqueur. The Alameda-based master distiller, Dave Smith, crafts this New Orleans-style coffee spirit with fresh Ethiopian coffee, hints of roasted French chicory, and Madagascar vanilla. Chicory notes pair beautifully with the smoky, crunchy house-made caramelized hazelnut pieces studding the infused ganache layer with crunch. This chocolate pairing is beloved for a reason.
"When the flavor is so amazingly silky-smooth, I don't want the texture to distract from the silkiness; while with other components, I want to highlight some texture. Like the Bourbon Caramel Pecan Bonbon — it's all those things I just love: toasty pecans, toasty (aroma) after the caramel, and a salt finish. It's sweet, smoky, and buttery … like a roller coaster."
— michael benner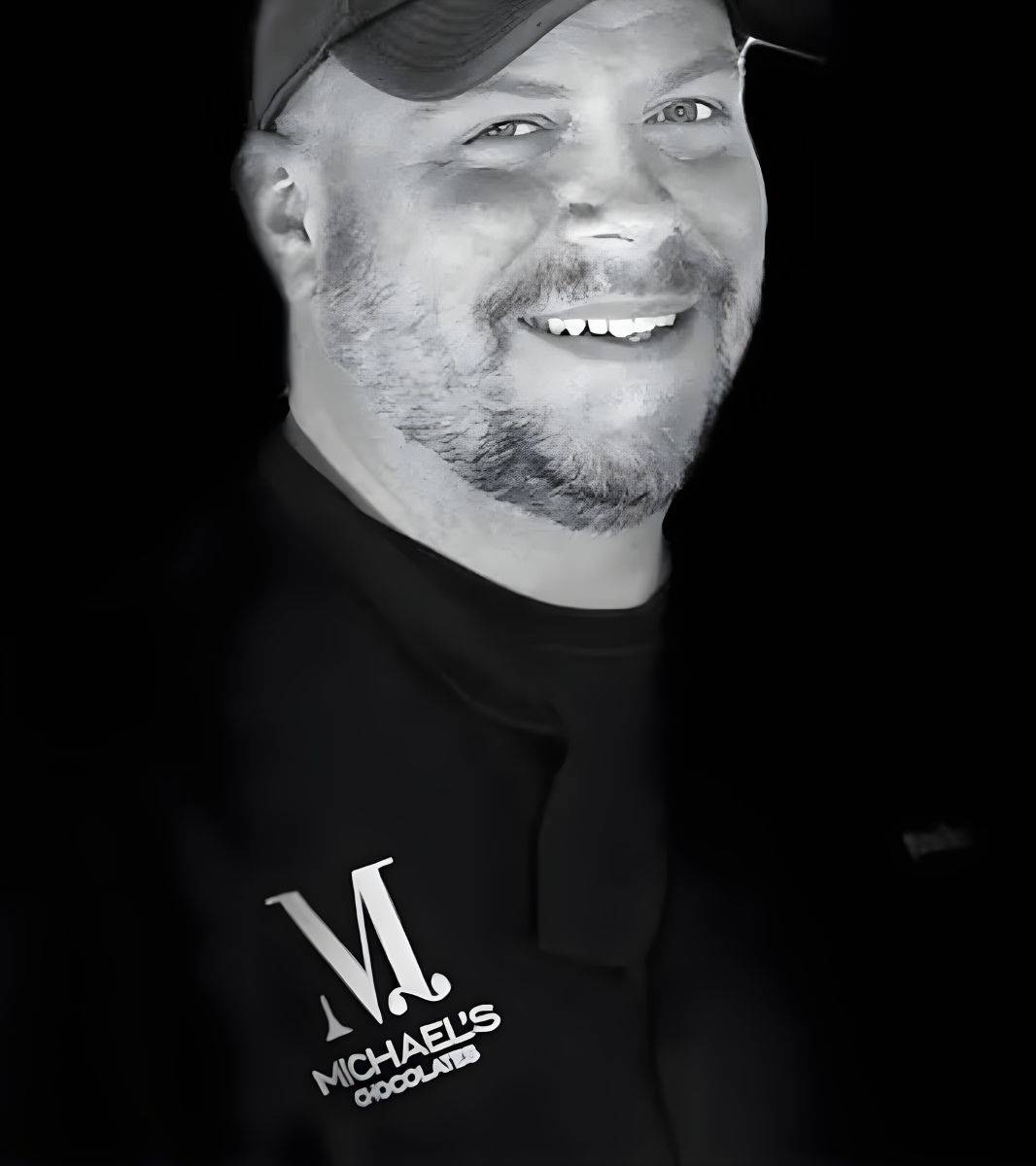 Michael's Chocolates
Oakland, CA
Michael Benner didn't always work with chocolate. He had been a chef and sommelier for over 30 years when one afternoon while walking down the street, he thought, "I think in my next life I want to work with chocolate." That same year on Christmas, Michael was gifted with three excellent books on confections, and he began learning and experimenting with chocolate. With his long experience in fine dining and as a Certified Sommelier, he began testing his confections at food fairs and events. The informal experiments didn't last long, as he couldn't keep up with demand. It was through a farmers' market and his Good Food Awards that we met Michael and began working together on a confection for Dandelion's Advent Calendar, one of our most cherished annual projects.
Over the years Michael has continued to win awards, including a 2018 Good Food Award for his Lemon Burst Bonbon, and a 2021–2022 Americas International Chocolate Awards bronze medal for his Bourbon Caramel Pecan Bonbon. In 2021, after tirelessly seeking just the right location, Michael's Chocolates opened their first brick-and-mortar shop on Grand Avenue in Oakland, in a space previously owned by a retiring chocolatier. Here, amidst the bustle of Oakland's historic Grand Lake neighborhood, Michael and team make all of their bonbons and truffles by hand.