a variety of cocoa-origin flavor arcs from buttery, nutty, and fudgy, to bright and fruity
Sale price Price $50 Regular price
Staff Picks Set
Dandelion Chocolate
Sale price Price $50 Regular price
Staff Picks Set
Dandelion Chocolate
Would you be surprised to read that the best thing about working in a chocolate factory is... working in a chocolate factory? And not just any chocolate factory, but a single-origin chocolate factory, where our Bean Sourcerer devotes meticulous attention to procuring flavorful cocoa beans from origins around the equator, and our Chocolate Makers spend weeks experimenting with every batch of beans, determining how best to roast and refine each to highlight its most deliciously characteristic tasting notes?
Every bar we make tastes differently, featuring specific flavor notes from an eye-opening range that includes tangy fruits, creamy dairy, mellow nuts, and classic fudge; and regardless of what role we fill here at Dandelion — from R&D to Pastry — each of us has a favorite bar. Now, we invite you to peel back five golden wrappers and join us in savoring this special collection of Dandelion-insider personal-favorite chocolate bars. We'd love to hear what you think!
Ingredients & Allergens

All of our single-origin chocolate is made with just cocoa beans and sugar; no added cocoa butter, lecithin, or vanilla. Our chocolate is free of soy, dairy, eggs, and gluten, and it is made in a factory that does not process nuts.

Weight

10 oz (280 g)

Learn More

Learn more about our cocoa beans and sugar — the region, the farms, and the producers.
Five dark chocolate bars with deliciously different tasting notes. If you are newer to two-ingredient, single-origin chocolate, this set may be the best place to begin your journey. You'll go beyond "chocolatey" aromas to experience varied flavor arcs, and a range of buttery, nutty, fudgy, and fruity tasting notes.
70%
COSTA ESMERALDAS, ECUADOR

tasting notes:
chocolate ganache and blueberry
This is my favorite Dandelion bar! I love this bar because it starts off very smooth and rich, then the blueberry note brightens it without overpowering the richness.

– Christana Gibson, Retail Associate
---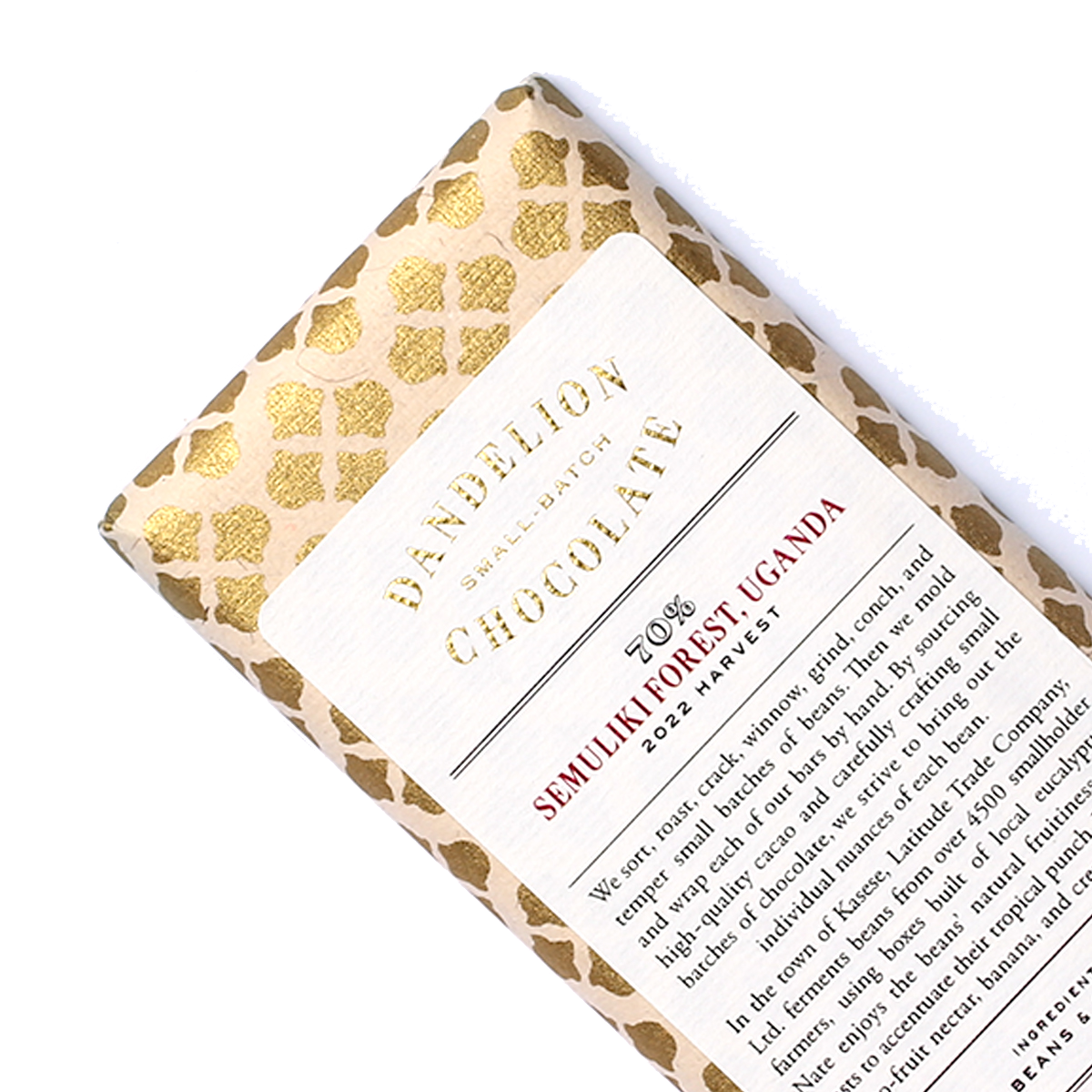 70%
SEMULIKI FOREST, UGANDA

tasting notes:
cacao-fruit nectar, banana, and cream cheese
I thought I'd tasted almost everything when it comes to chocolate, but this bar really surprised me. It has an intense tropical-fruit bang which mellows into an almost cheesecake finish. What a journey!

– Ron Sweetser, Cocoa Sourcing Manager
---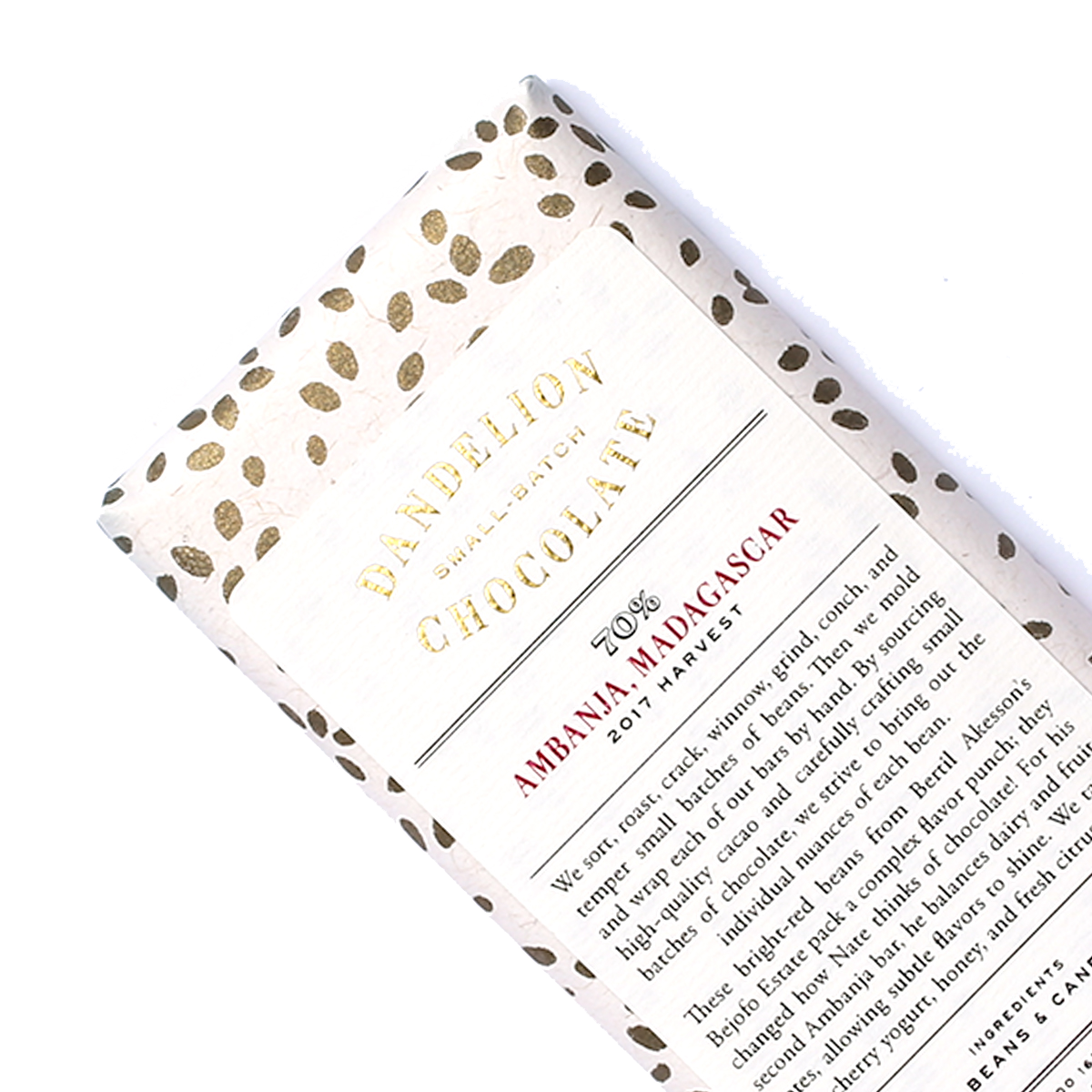 tasting notes:
cherry yogurt, honey, and fresh citrus
No matter the batch or the harvest, Ambanja, Madagascar continues to be one of my favorite origins. I usually eat it in small bites allowing the chocolate to melt in my mouth — it starts smooth and creamy and then the fruity, tangy notes pop right out.

– Kayla Locascio, Guest Care Manager
---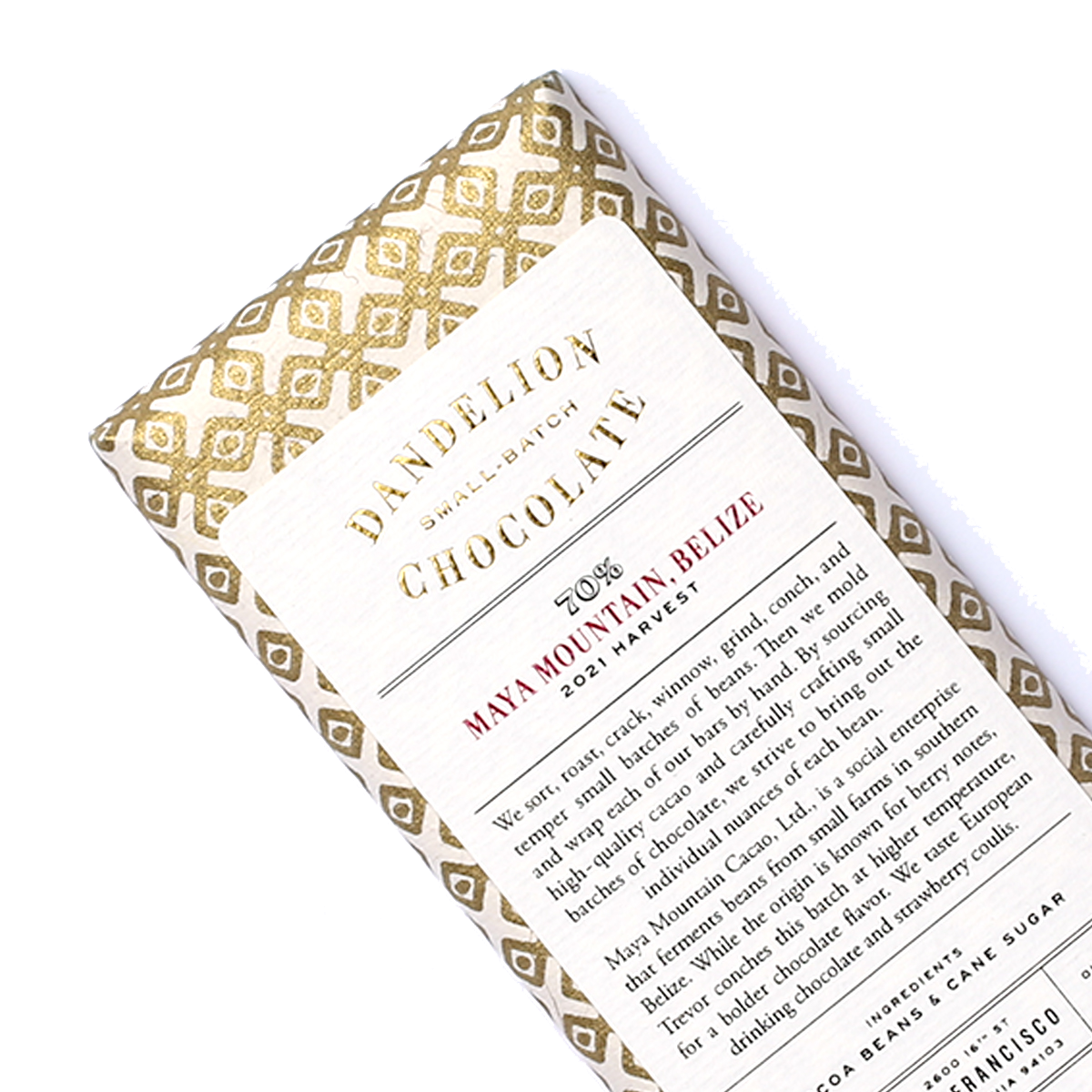 tasting notes:
European drinking chocolate and strawberry coulis
This is the most popular bar at our Las Vegas café. It starts off smooth and creamy, but as it begins to melt a light sourness starts to seep in. Once you crunch into it, the sourness goes away, to reveal a rich, dark chocolate. When it finally melts, there is brightness that turns a little fruity, a little tart, and then you get the note of berries!

– George Michael Mehocic, Café Associate
---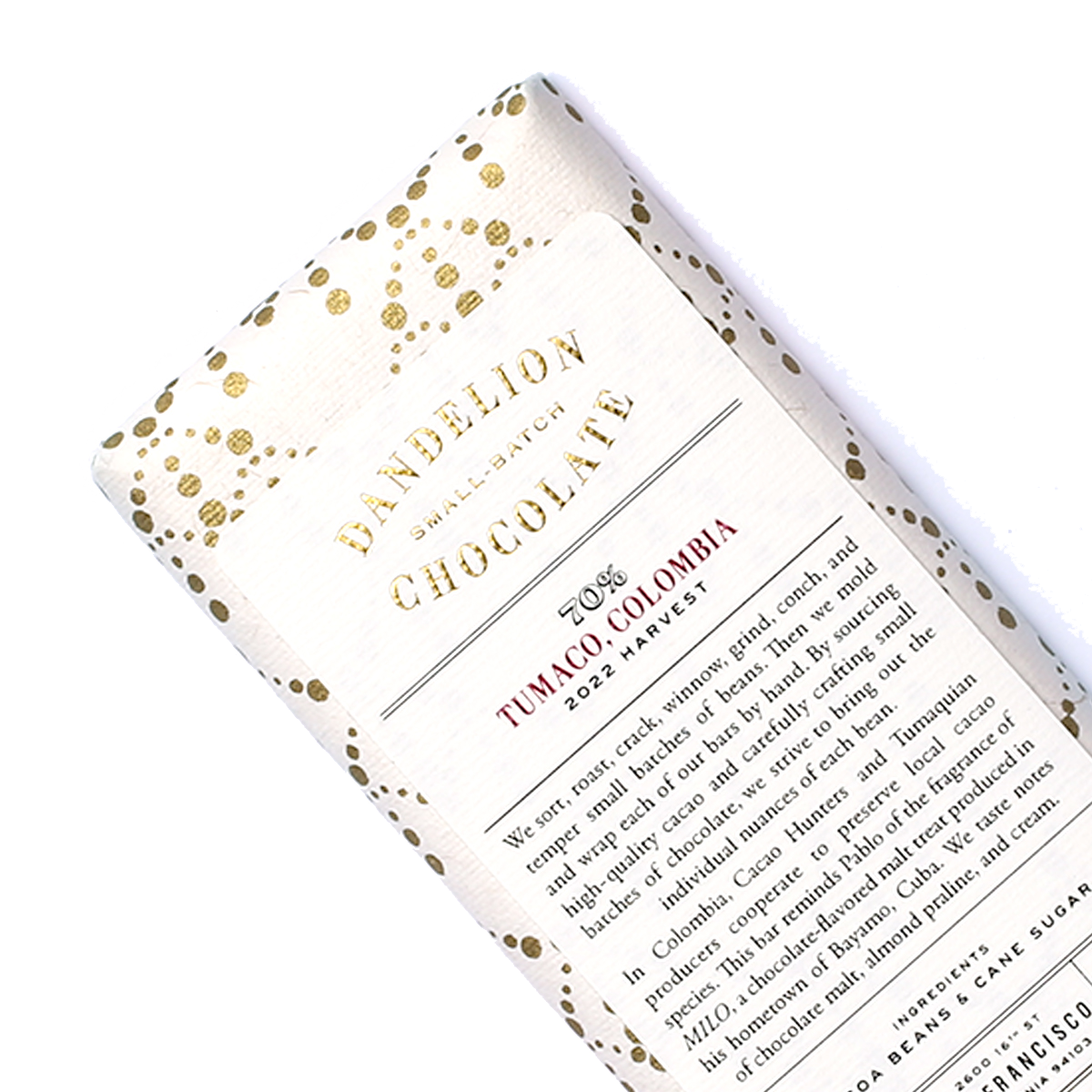 tasting notes:
chocolate malt, almond praline, and cream
When people ask me, "What's so darn special about craft chocolate?", Tumaco comes to mind. It is rich chocolate heaven with caramel notes. Creamy and dreamy, my only decision is whether to enjoy it out of hand, or bake it into my holiday pecan tart!

– Christina Dimacali, Program Manager
A little about us...
We Make Bean-to-Bar Chocolate
We're Dandelion, a bean-to-bar chocolate maker in San Francisco's Mission District. For over 10 years, we've been turning cocoa beans and organic sugar into single-origin dark chocolate. We're part of the New American Chocolate Movement of small-scale chocolate makers building specialized machines and rethinking chocolate making practices to reclaim the depth of flavor in chocolate.

As a bean-to-bar maker, we first source our own beans, and then sort, roast, crack, winnow, melange, temper, and mold each bar we make. Our approach focuses on minimal ingredients, just cocoa beans and cane sugar (not vanilla, emulsifiers, or additional cocoa butter), so that the quality and flavor nuances of the bean shine through.
Just Two Ingredients.
That's All.
Our chocolate bars are made of just two ingredients: cocoa beans and organic sugar. We don't add cocoa butter, soy lecithin, vanilla, flavorings, or preservatives, so the quality and flavor nuances of our beans shine. With a light hand and minimalist approach, we aim to highlight different cocoa beans' distinctive flavor notes — from classic fudge to tangy fruit..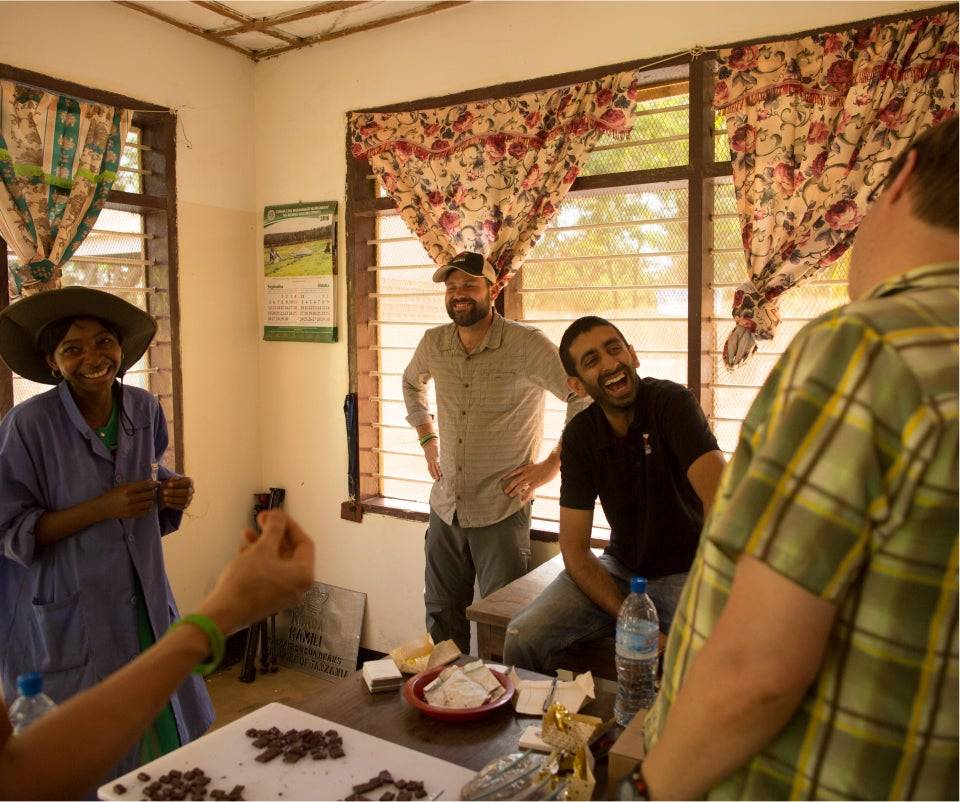 We Visit Each Origin to Build Lasting Relationships
When we look for cocoa beans, we look for good flavor and good people. Building trust is at the heart of what we do, and relationships are reciprocal. In addition to looking for good cocoa, we're also interested in what our cocoa producers need from us — feedback on a new fermentation process, upfront capital to offset a bad season, or connections to other chocolate makers to grow business. Each year we publish the stories, numbers, and practices of our producers in our annual Sourcing Report.
We Work With Collaborators & Chocolatiers Worldwide
While chocolate makers make chocolate from cocoa beans, chocolatiers use finished chocolate to create truffles, bonbons, candy, and confections. Since we don't add emulsifiers or additional cocoa butter to our chocolate, working with it requires extra time and attention. As a result, making truffles or chocolate-covered nibs with our chocolate can be especially challenging. Still, our collaborators remain undaunted, inventing new recipes and products each year. We celebrate their talents and share these crafted treats with you.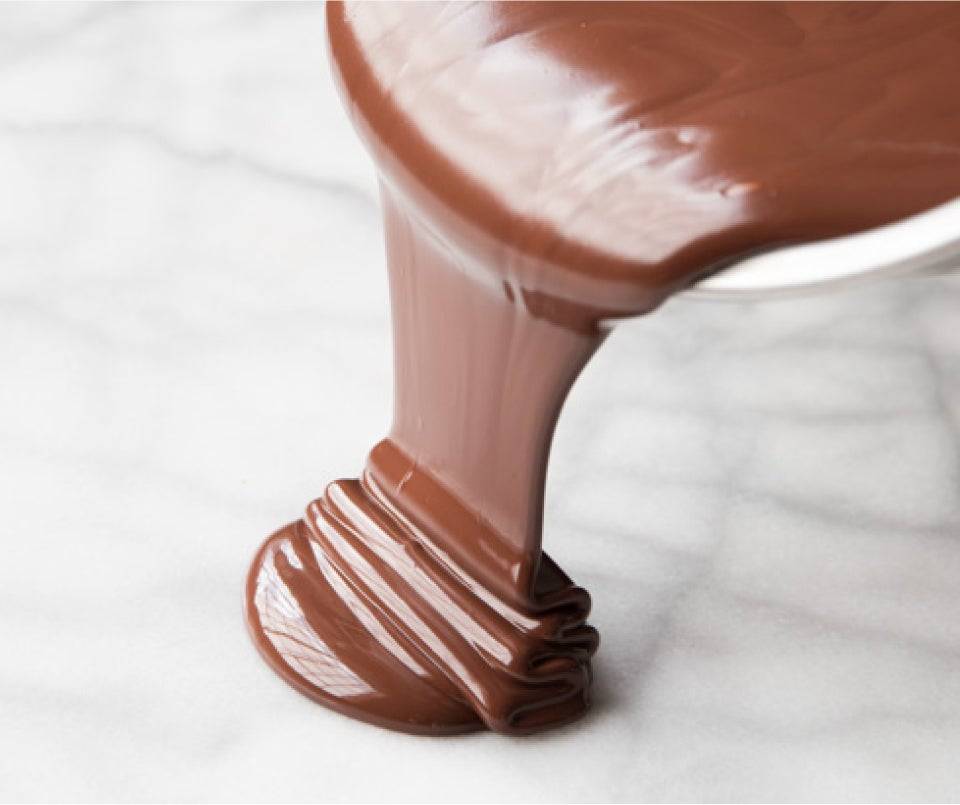 Join Our Virtual Classes to Experience Chocolate from a New Perspective
Our Chocolate Educators have been with the factory for many years, and share their perspectives on tasting single-origin chocolate, making treats at home, and experiencing chocolate in new ways. Our classes are available for individuals, families, and group events.
See Our
Chocolate-Making in
San Francisco
If you're in San Francisco, we hope to soon invite you to stop by our café and factory in the Mission District to sip on a hot chocolate while watching our chocolate makers turn cocoa beans into bars of chocolate.