Get to Know the Chocolate Making Community
fill your pantry with chocolate bars from around the world
Sale price Price $120 Regular price
Twelve-Bar Craft Collection
Dandelion Chocolate
Sale price Price $120 Regular price
Twelve-Bar Craft Collection
Dandelion Chocolate
For us, chocolate has always been about relationships, even more than products; a dark-brown ribbon uniting a global community. In the spirit of connection, we curated this rare collection of chocolate bars across nearly every continent.  
Each thoughtfully assembled twelve-bar set showcases international cocoa producers, profile developers, and making processes. Peel back bar foils to catch a glimpse of the care and skill underlying the global craft-chocolate landscape. Every one-of-a-kind assortment highlights hand-selected bars from small-batch makers all over the world — including micro-brands you'd be hard-pressed to find elsewhere — and includes one Dandelion bar.
Please enjoy your unique collection. We hope you understand that due to limited quantities and the surprise nature of this bar assortment, we are unable to accept returns or exchanges (though please feel free to share bars with a friend!). Your set is truly one-of-a-kind, and contains a balanced variety of bars from twelve diverse craft-chocolate makers. The element of surprise adds fun to an exploration of world-wide chocolate camaraderie.
Ingredients & Allergens

Every Twelve-Bar Craft Set is unique, and each bar's ingredients, allergen notes, and weight are printed on its wrapper.



Here are makers and countries of origin you may encounter in your set:



BAIANÍ
BARCELONA CHOCOLATE COMPANY


CARDENAS


CHOCOLATE METICHE


CROW & MOSS


CUNA DE PIEDRA


DANDELION CHOCOLATE


FRUITION


GOODNOW FARMS


JUNGLE GOLD


MACAW KAKAU


MANOA CHOCOLATE


MAROU


MAUI KUIA ESTATE


MOKU


MONSOON


NEARYNOGS


OMNOM


MONSOON


20/20 CHOCOLATES



•



BALI

BRAZIL

COLOMBIA

COSTA RICA

ECUADOR

GRENADA

HAWAII (U.S.A.)

MADAGASCAR

MEXICO

NEW GUINEA

NICARAGUA

PERU

TANZANIA

VENEZUELA

VIETNAM

Weight

Total weight varies slightly per set; sets are estimated to be about 24–27 ounces. Individual bar weights are printed on each wrapper.

Learn More

Learn more about our cocoa beans and sugar — the region, the farms, and the producers.
Discover Your Next Favorite Chocolate Maker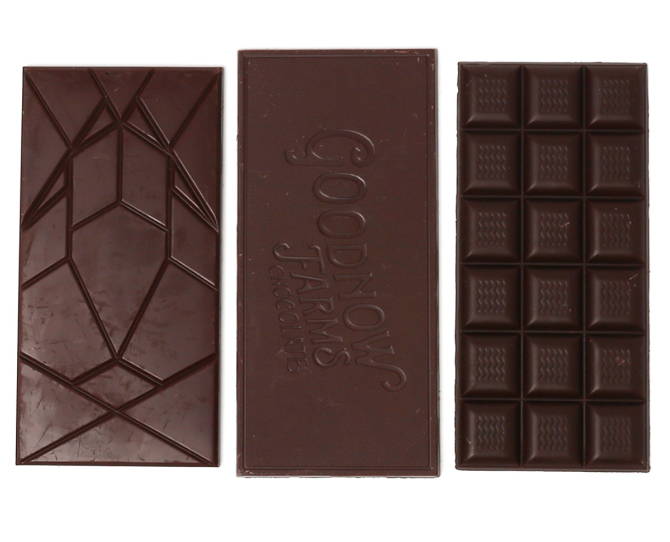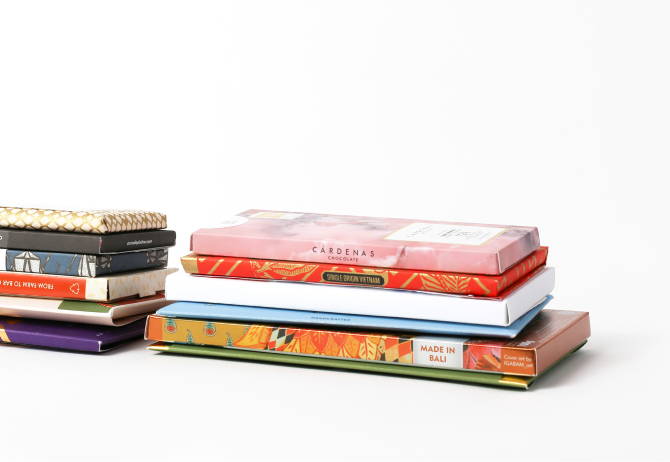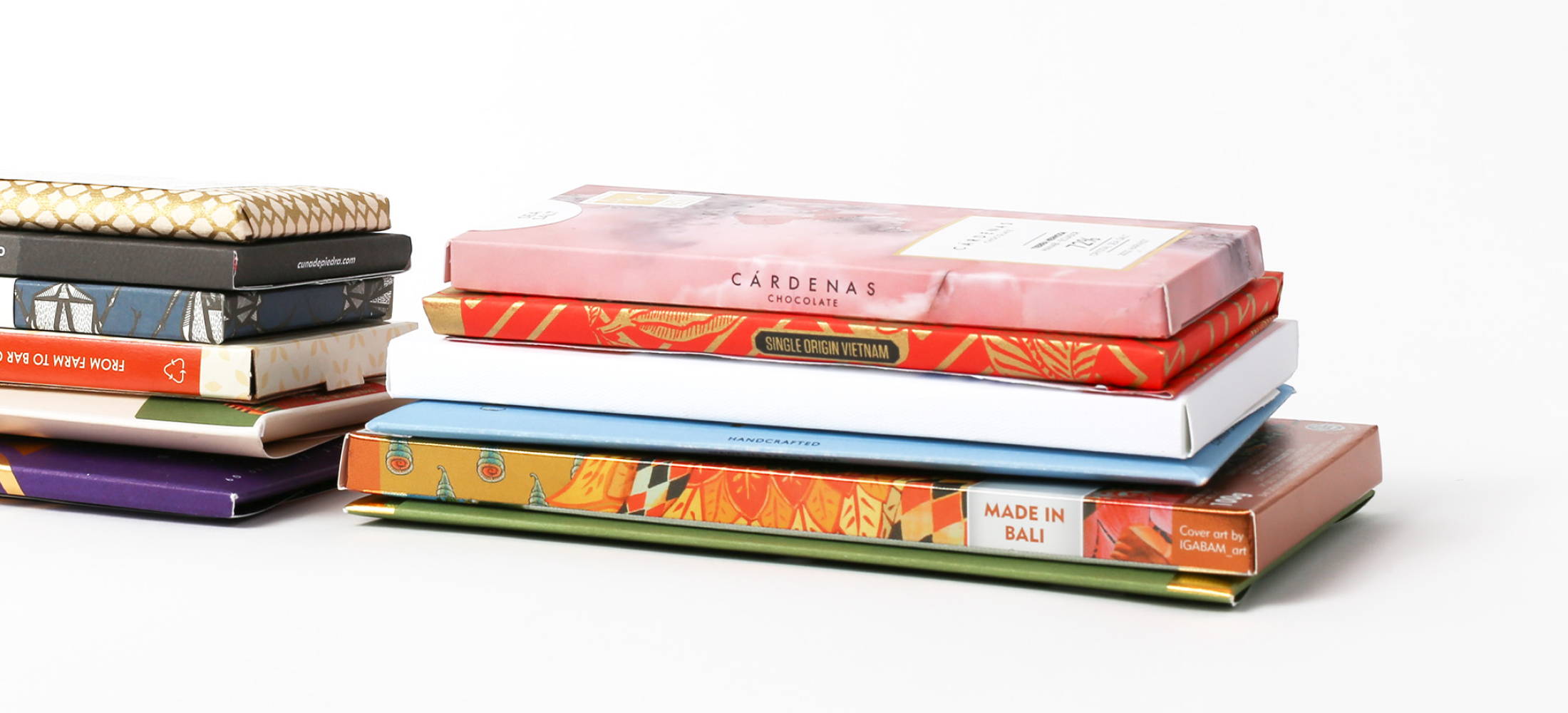 20/20 Chocolates
Valencia, Venezuela
Baianí chocolates
SÃO PAOLO, BRAZIL
Barcelona Chocolate Company
BARCELONA, SPAIN
Cárdenas Chocolate
MANTA, ECUADOR
Chocolate Metiche
Guadalajara, MExico
Crow & Moss Chocolate
Petoskey, USA
Cuna de Piedra
monterrey, mexico
Dandelion Chocolate
SAN FRANCISCO, USA
Fruition Chocolate
SHOKAN, USA
Goodnow Farms Chocolate
SUDBURY, USA
Junglegold Bali
BALI, INDONESIA
Macaw Kakau
Santuario Macao, Costa Rica
Manoa Chocolate
KAILUA, USA
Marou Chocolate
Ho Chi Minh City, Vietnam
Maui Kuia Estate Chocolate
LAHAINA, USA
Moku Chocolate
Philomath, USA
Monsoon Chocolate
tucson, USA
Nearynógs Stoneground Chocolate
tucson, USA
Omnom Chocolate
Reykjavík, Iceland