Welcome to A Year in Chocolate
join us for a year-long, monthly glimpse into our factory projects, experiments, conversations, and creations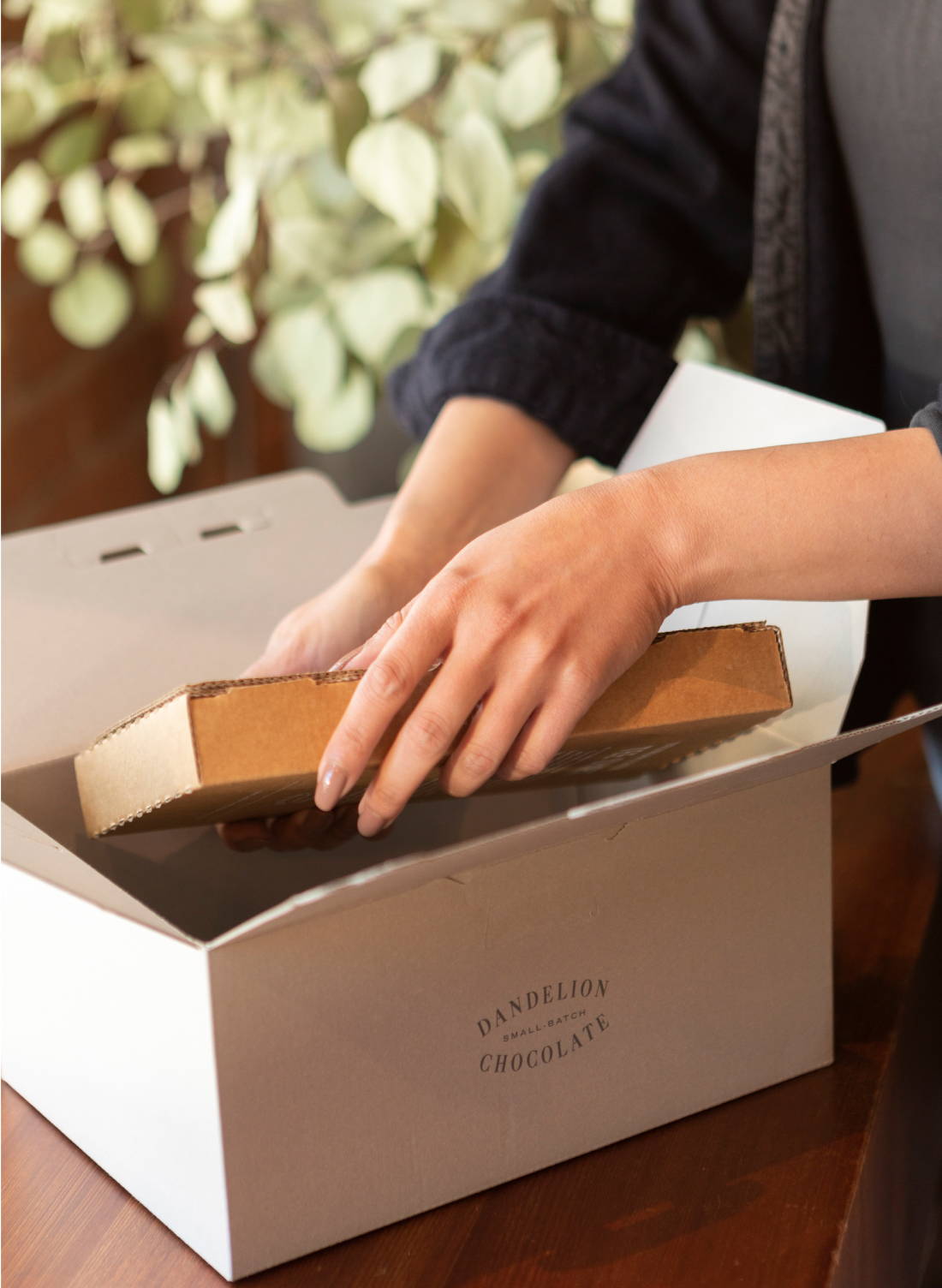 A YEAR IN CHOCOLATE:
BEHIND THE SCENES
---
A Delivery From Our Chocolate Factory Each Month in 2023
Welcome! If you're reading this, you've likely received your first parcel! Starting mid-January and ending in mid-December, we're shipping you surprise monthly craft-chocolate curations that tell a story about single-origin, bean-to-bar chocolate — perhaps a passion project we've been keeping under wraps, a product that hasn't yet been made public, or treats offering a deep dive into two-ingredient chocolate from a perspective we couldn't typically consider.
We launched this project as a fun excuse to dust off some experiments that had lain dormant over the past two years. Half the thrill of working at a chocolate factory is sharing with all of you, and for 2023, we wanted a chance to do something for sheer joy. We're delighted to have you join us behind the scenes, for our inaugural Year in Chocolate.
Year-Round Stories from Our Chocolate Teams
For over ten years, we've been turning cocoa beans and organic cane sugar into single-origin dark chocolate at our factories in San Francisco's Mission District. As a bean-to-bar maker, we first source our own beans, and then sort, roast, crack, winnow, melange, temper, and mold each bar we make.
Our team members work hard to create exquisite craft-chocolate tasting experiences, and the sets you receive this year will offer a personal, behind-the-scenes look at the four core teams who make our chocolate, pastries, and confections, and create our classes and events.
CHOCOLATE
MAKERS
•
KITCHEN
TEAM
•
CHOCOLATE
EXPERIENCES
•
CONFECTIONS
TEAM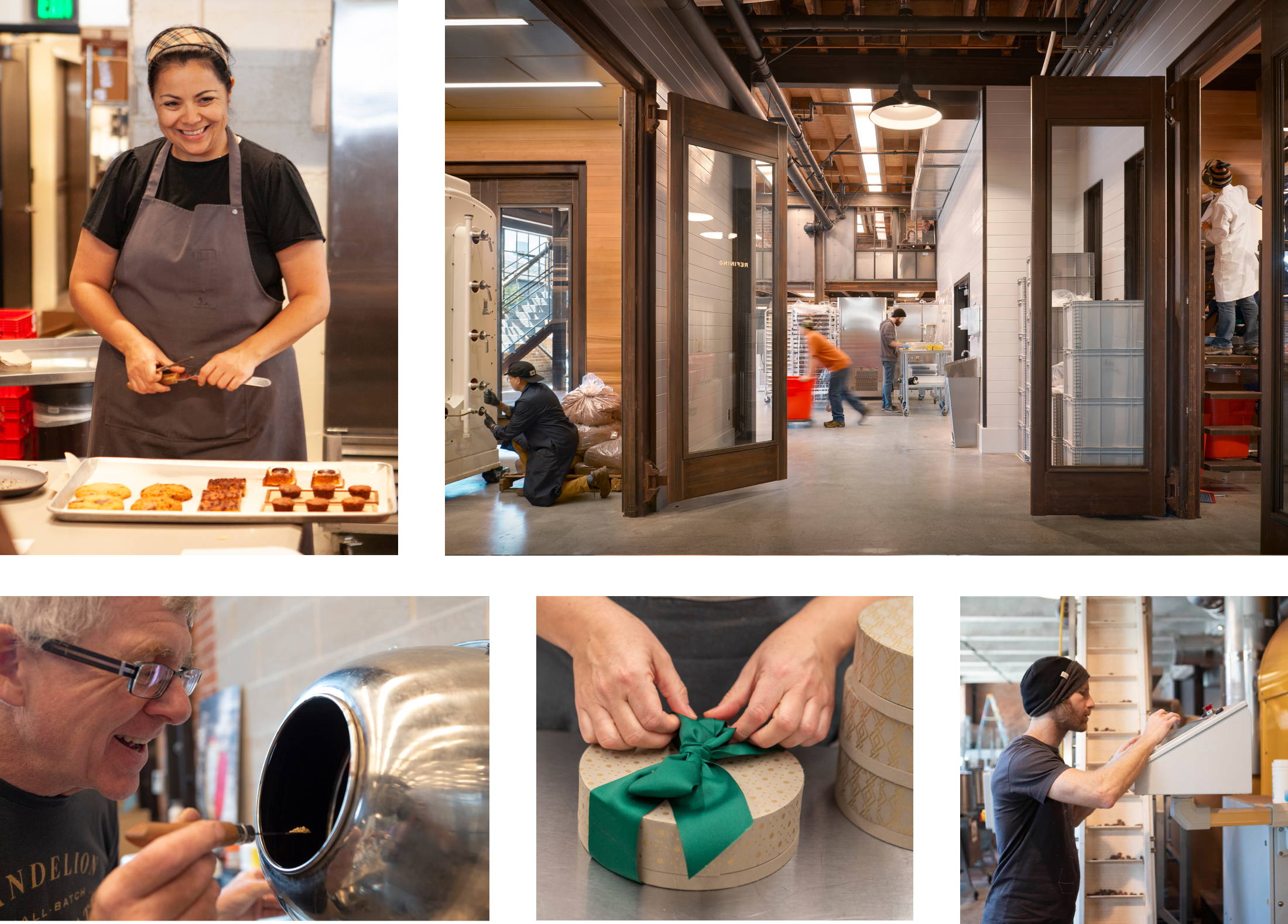 Explore Our Cocoa Origins, and Get to Know Our Producer Partners Around the World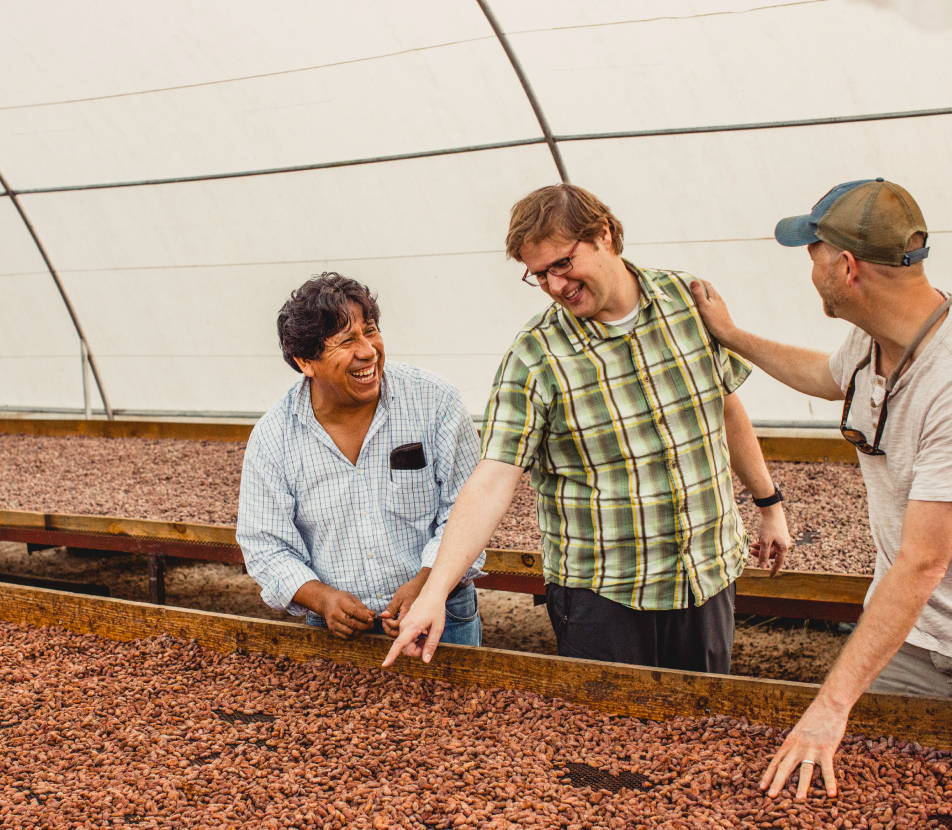 When we look for cocoa beans, we look for good flavor and good people. Building trust is at the heart of what we do, and relationships are reciprocal. In addition to looking for good cocoa, we're also interested in what our cocoa producers need from us — feedback on a new fermentation process, upfront capital to offset a bad season, or connections to other chocolate makers to grow business.
In each set you receive this year, you'll be given a closer insight into the origins that sourced the treats in your parcels and learn about what drew us to find partners in those locations.
Questions About Year in Chocolate
Will accommodations be made for allergies?

Although we are not able to make allergy accommodations, many of our products are free of both nuts and gluten, and we will provide detailed ingredients and allergen information with each shipment,, so that treats may be enjoyed accordingly.

Does the little gift in December count as one of the 12 months in chocolate?

No, this is our special gift to you as a taste of what is to come!

Do you ship internationally?

We do! International shipments are weather- and customs-dependent, and do require additional postage. Please reach out to our Guest Care team at info@dandelionchocolate.com with your desired international shipping address, and we will determine whether shipment is possible, and for what fee.

If I change addresses during the year, what do I do?

Please reach out to us at any time (providing your order number, if possible), and we'll be happy to assist: orders@dandelionchocolate.com.

When will each month's surprise be shipped?

We will aim to ship parcels out the second week of each month, though we may make adjustments around certain holidays (such as Valentine's Day) if we want you to receive an item sooner.

Will I receive a notification before each monthly parcel ships?

Yes, you will receive a separate shipping notification for each monthly shipment.