Chocolate Baking Essentials
Conveniently stock your pantry with three key ingredients from three different origins, all celebrating chocolate
Our Large Chips are fully tempered with a snappy, smooth, shiny finish — perfect for baking and making confections, from brownies and cookies to chocolate-dipped strawberries and homemade truffles.
Our Chef's Chocolate is made from just two ingredients — cocoa beans and organic cane sugar — ground into a coarse powder that melts more evenly than chips or chopped-up bars. Our 70% Camino Verde Chef's Chocolate does some heavy lifting in our pastry kitchen, lending its fudgy, nutty flavor profile to our hot chocolates, cakes, pies, and custards.
The holy grail of a bean-to-bar pastry kitchen, they are the purest, most direct expression of a cocoa bean's flavor in all its delicious complexity. Nibs are a great flavor catalyst—they can be punchy and acidic like ripe strawberries, toasty and nutty like roasted almonds, or creamy and sweet like peach ice cream.
Chef's Chocolate Recipes
"Dandelion aims to preserve the intricate delicate aromatic characteristics from cacao. Their ground chocolate enhances my confections and pastries with earthy, fruity, and roasty aromas, finishing with a well-rounded cocoa flavor"

Juan Contreras, Chef, Atelier Crenn.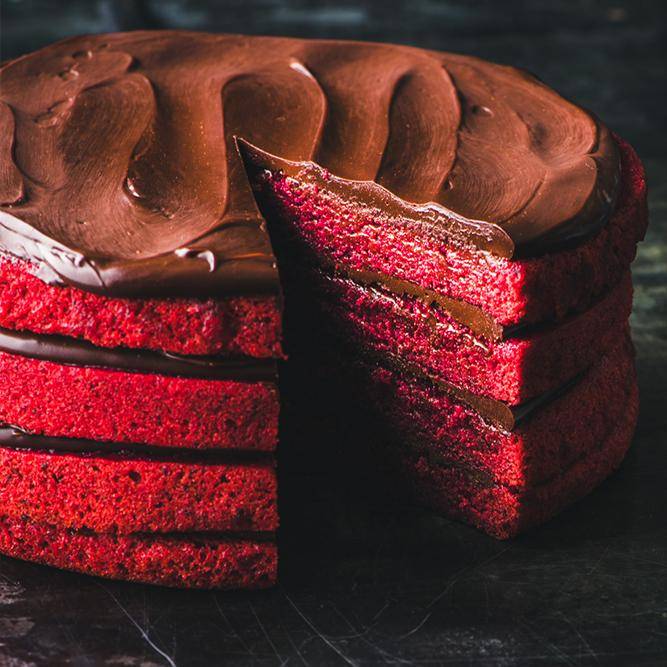 Red Velvet Beet Cake
We developed this cake—our version of classic red velvet—to complement the earthy, funky, sometimes grassy flavor profile of our Liberian chocolate. It's a customer favorite, and it earned a Good Food Award in 2014. We like the way the vegetal sweetness of the roasted beets plays off the chocolate, and the striking contrast of vibrant red against the shining, jet-black ganache layers.
---
Large Chip Recipes
"Dandelion's large chips are the ultimate in this category. The sourcing of all of their chocolate brings the best cacao from around the world and this is reflected in the chips. Therefore they make the best chocolate chip cookies anywhere."



Elizabeth Falkner, Chef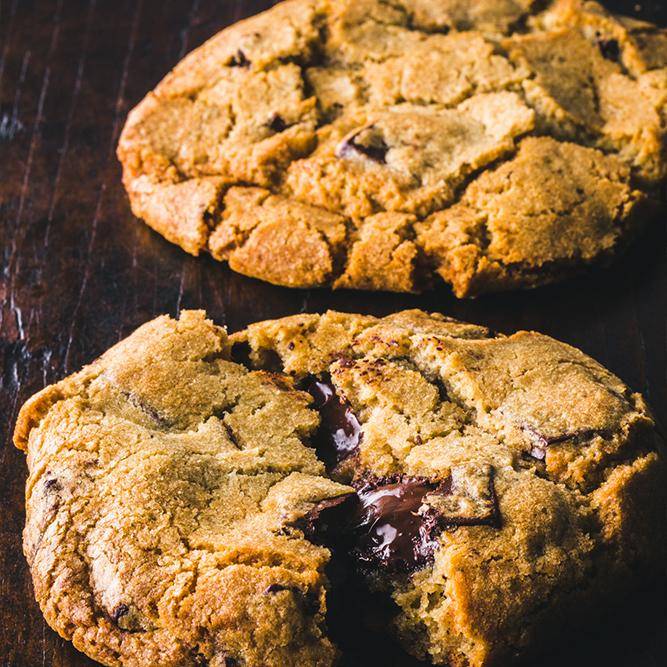 Maybe The Very Best Chocolate Chip Cookies
In order to make the very best chocolate chip cookie in the whole world, or at least to try, we took our favorite parts of all the best chocolate chip cookies in San Francisco and piled them into one. We visited our favorite bakeries, lined up eight cookies in the kitchen, and tasted them blind.
Everyone has an opinion about whether a chocolate chip cookie should be thick and doughy, or crunchy and crisp. How much chocolate should be in it, and how big should the cookie be? We settled on what I think is the perfect combination of crisp edges and soft insides.
---
Cocoa Nibs
"Hard to beat cacao nibs from Dandelion Chocolate for their excellent quality, texture, and flavor. Open the bag and you're hit with a scent reminiscent of berries, brown butter, and maybe even a little marzipan."



Miro Uskokovic, Pastry Chef, Gramercy Park Tavern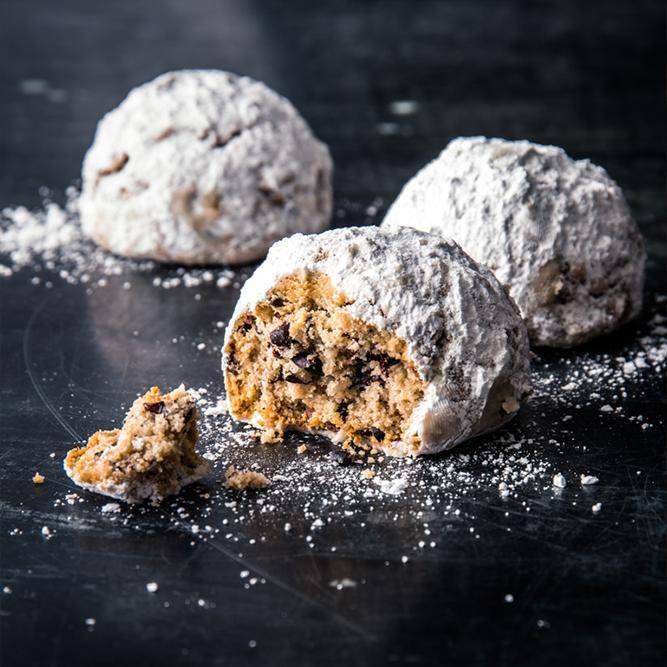 Nibby Snowballs
This cookie used to be a seasonal menu item, but we liked it so much that we made it available year-round. We lace oatmeal cookies with sizable chocolate chunks and some cocoa nibs, with a bit of coconut for texture and a touch of cinnamon and dried cranber- ries. Most importantly, we don't skimp on the size. Making this recipe brings me back to my childhood, when I first started making oatmeal cookies, and if you look at the recipe on the lid of Quaker Oats, you may see some similarities (but don't tell anyone). We make a gluten-free version of this cookie in our café by replacing the all-purpose flour with 50% almond flour and 50% gluten-free flour mix (we like Cup-4-Cup).
This cookie works with a few different flavor profiles because its flavors are already so diverse. We like the way a savory chocolate plays off the sweetness of the coconut and cinnamon, and the balance that a chocolatey or nutty choice brings to tart cranberries. Nibs pair well with cinnamon, like spiced nuts.