We deliver! If you select a cake, pastry, or another delivery-only baked good from our kitchen, you'll be asked to choose a date for delivery upon checking out: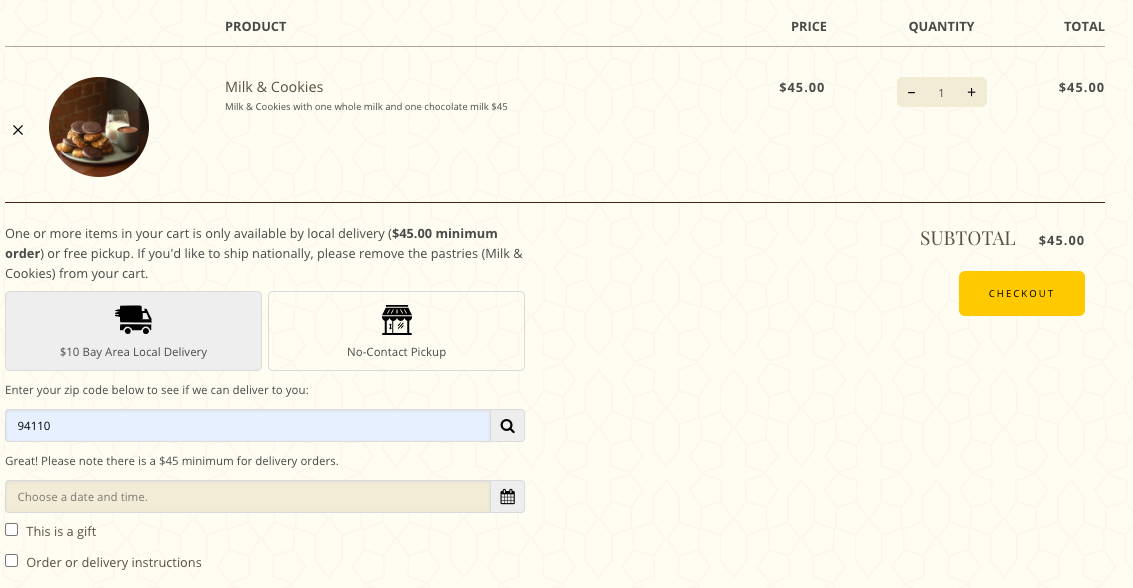 All of our online store items are available for delivery.
We are currently delivering:
San Francisco: Daily starting at 12PM, 2PM, and 5PM, except for Wednesday.
East Bay: Wednesday afternoons
Deliveries available with a $45 minimum order, with a $10 delivery fee (no additional service fee).