Chocolate-Covered
Espresso Beans

Chocolate-Covered Espresso Beans
roasted espresso beans enrobed in layers of 70% chocolate
ABOUT OUR PARTNER
Dandelion + Ritual Coffee Roasters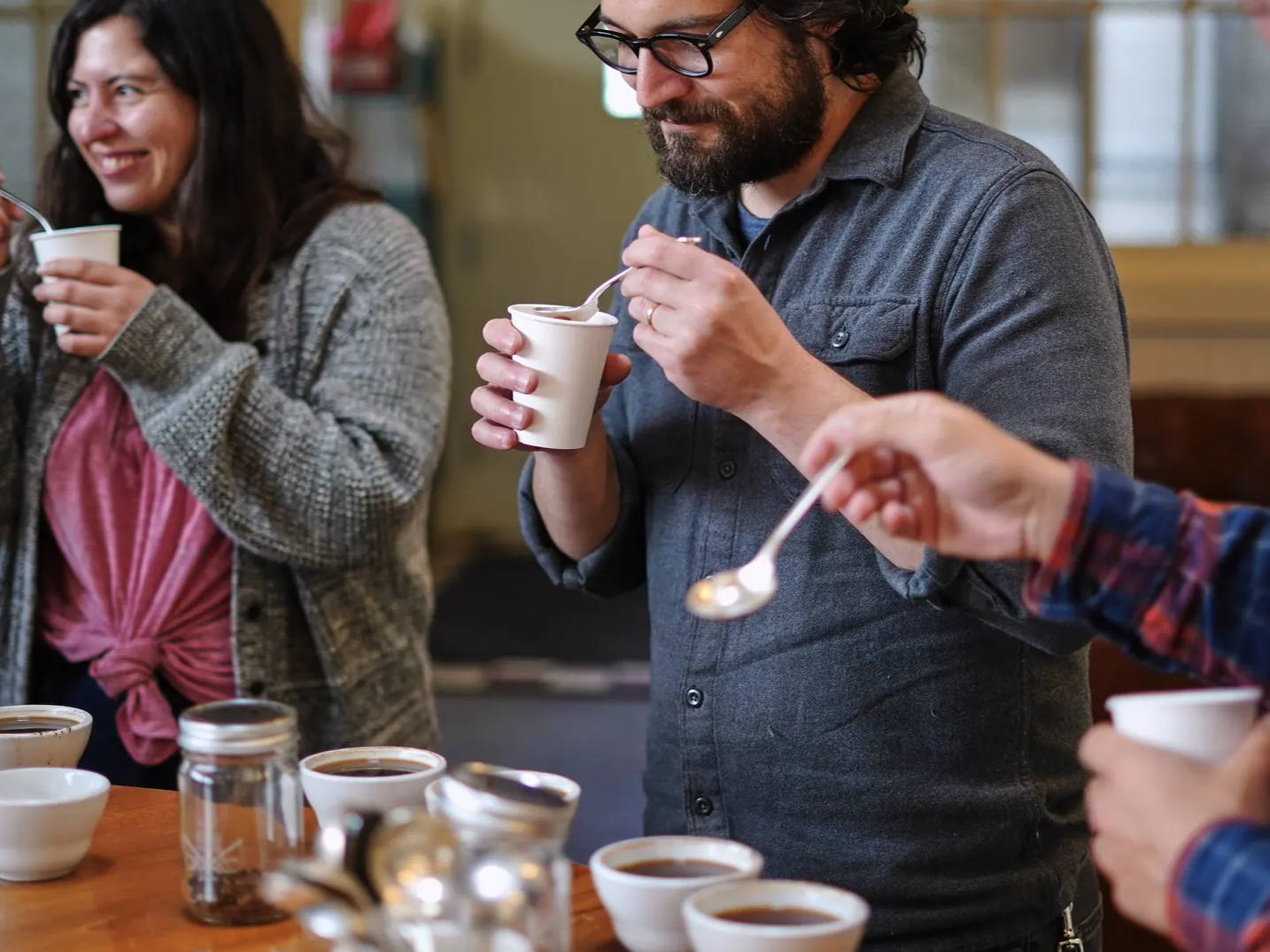 Founded in San Francisco in 2005, Ritual Coffee aims to set the highest standard for quality and sustainable sourcing in the coffee industry. Their ethos is centered upon inclusion and integrity, and they strive to brew a perfect cup while demystifying the coffee experience. Ritual works to sustain long-term, supportive partnerships with their producers, and pays well above fair-trade prices for their specialty-grade coffees; they take pride in sourcing beans from smallholder farmers whom they know well. The company also invests in infrastructure improvements, enabling their producer partners to earn more for their crops and to reinvest in their farms. Ritual continually tries to make their coffee — and the Ritual experience — ever better.
ABOUT OUR COLLABORATOR
Dandelion + Feve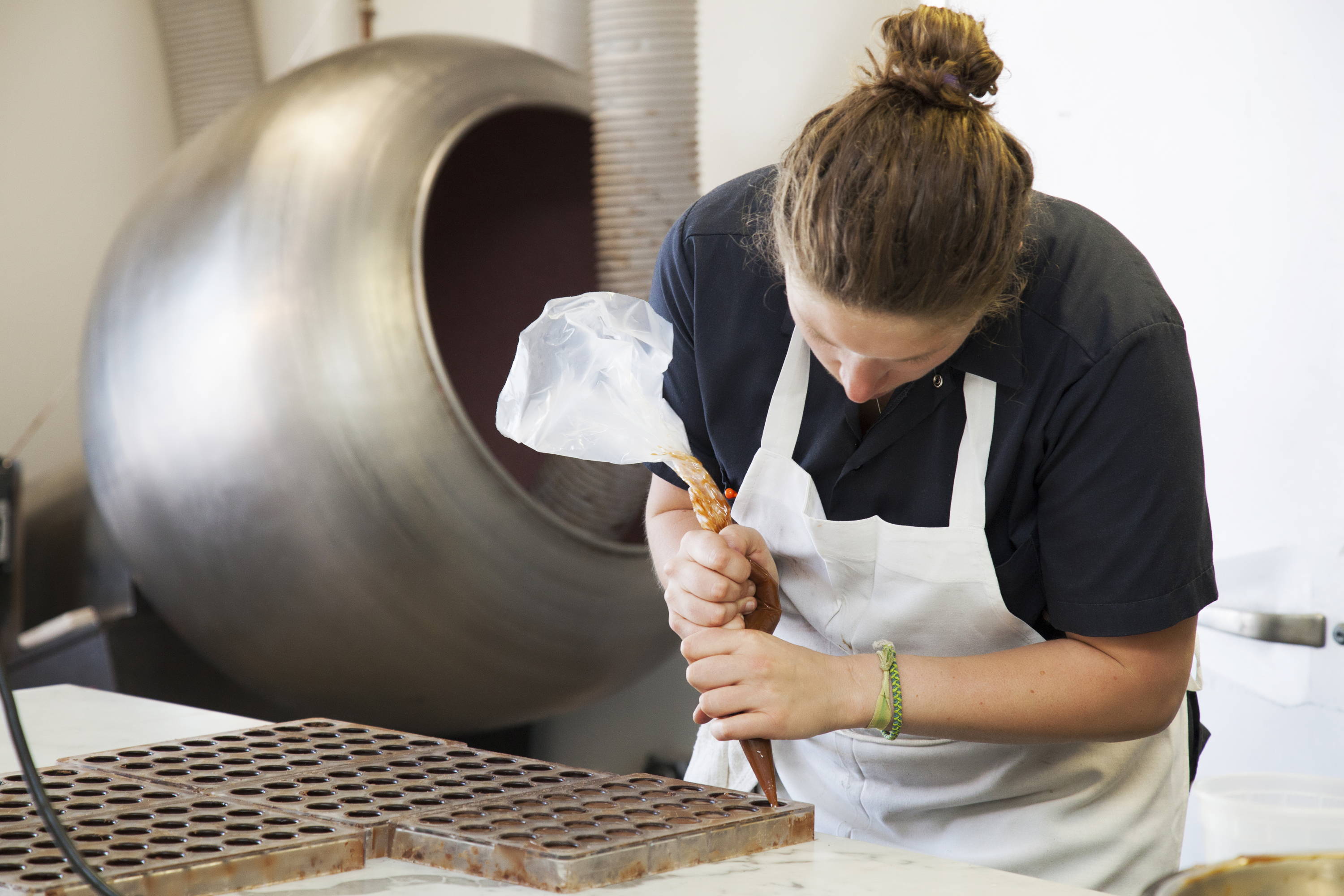 San Francisco-based Feve Chocolates has been our friend and collaborator since 2012, back when we opened our first factory on Valencia Street. Since then, we've taste-tested recipes, traded equipment tips, and partnered together to create a range of chocolate-covered confections, from buttery caramels to roasty nuts and nibs. Their name borrowed from the French word for "bean," Feve are chocolatiers — artisans who use prepared chocolate to create confections, bonbons, and treats.
With a shared commitment to ethical sourcing and quality ingredients and a keen sense of curiosity, Feve works with us to transform our single-origin chocolate into exquisite, boldly flavored confections that highlight some of chocolate's most enticing flavor combinations.
A Chocolate-Covered Tradition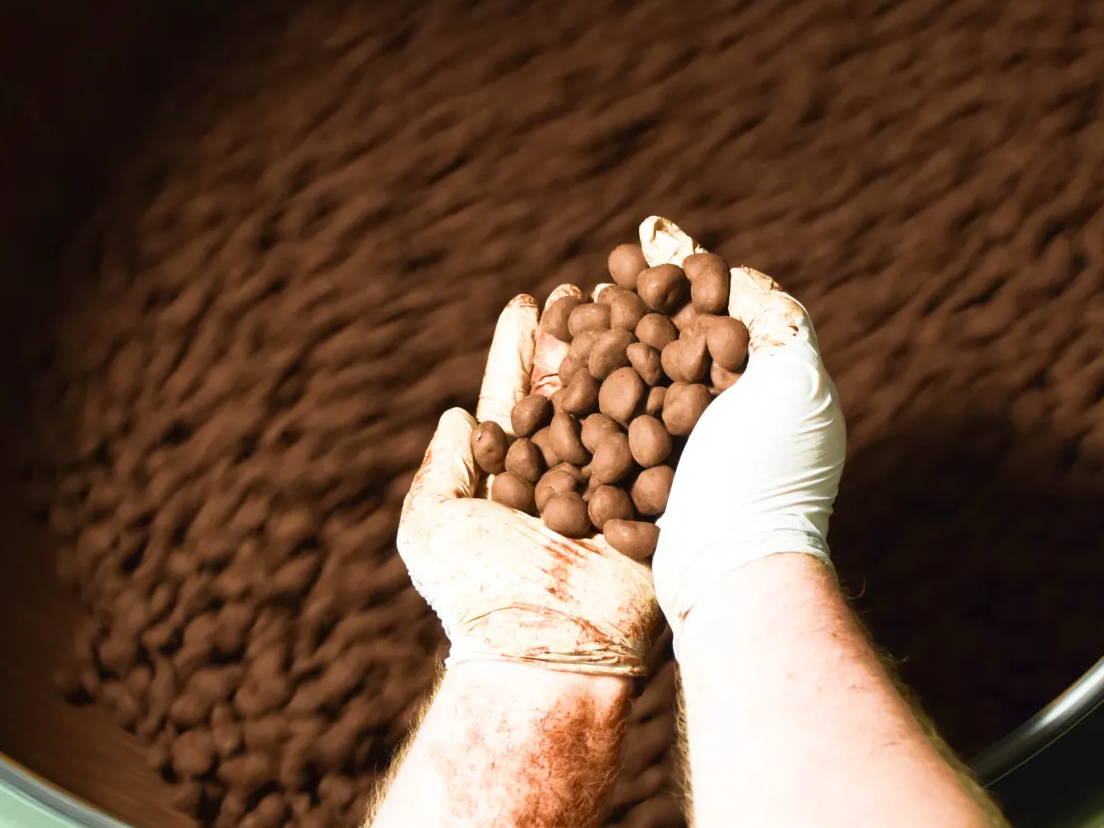 Starting with Dandelion chocolate and Ritual Coffee espresso beans, Feve coats espresso beans in more than 20 layers of our rich 70% Camino Verde, Ecuador chocolate using an old-world confectionery technique called hand panning.
Panning, one of the oldest technical skills a chocolatier masters, is an artisanal method of covering nuts, cocoa nibs, or other small confection centers with chocolate. Tempered chocolate is slowly poured or ladled over a batch of centers as they tumble gently in a rotating cylindrical panning drum, or kettle. The drum's rotation speed, and the number of chocolate layers, are carefully controlled by the chocolatier. Friction created by the centers' tumbling action distributes chocolate evenly around every center; once a single chocolate layer solidifies, the next pour of melted chocolate is ladled over the centers. This process is painstakingly repeated until the desired chocolate-coating thickness is achieved.