Chocolate
for

Our Partners
two-ingredient, single-origin craft chocolate for your store or kitchen
Single-Origin,
Two-Ingredient Bars
We direct-source our beans from all around the equator. By sourcing high-quality cocoa and carefully crafting small batches of chocolate, we strive to bring out the individual nuances of each bean.
All of our two-ingredient, single-origin bars and ground chocolate are made with just cocoa beans and cane sugar. No added cocoa butter, soy lecithin or vanilla.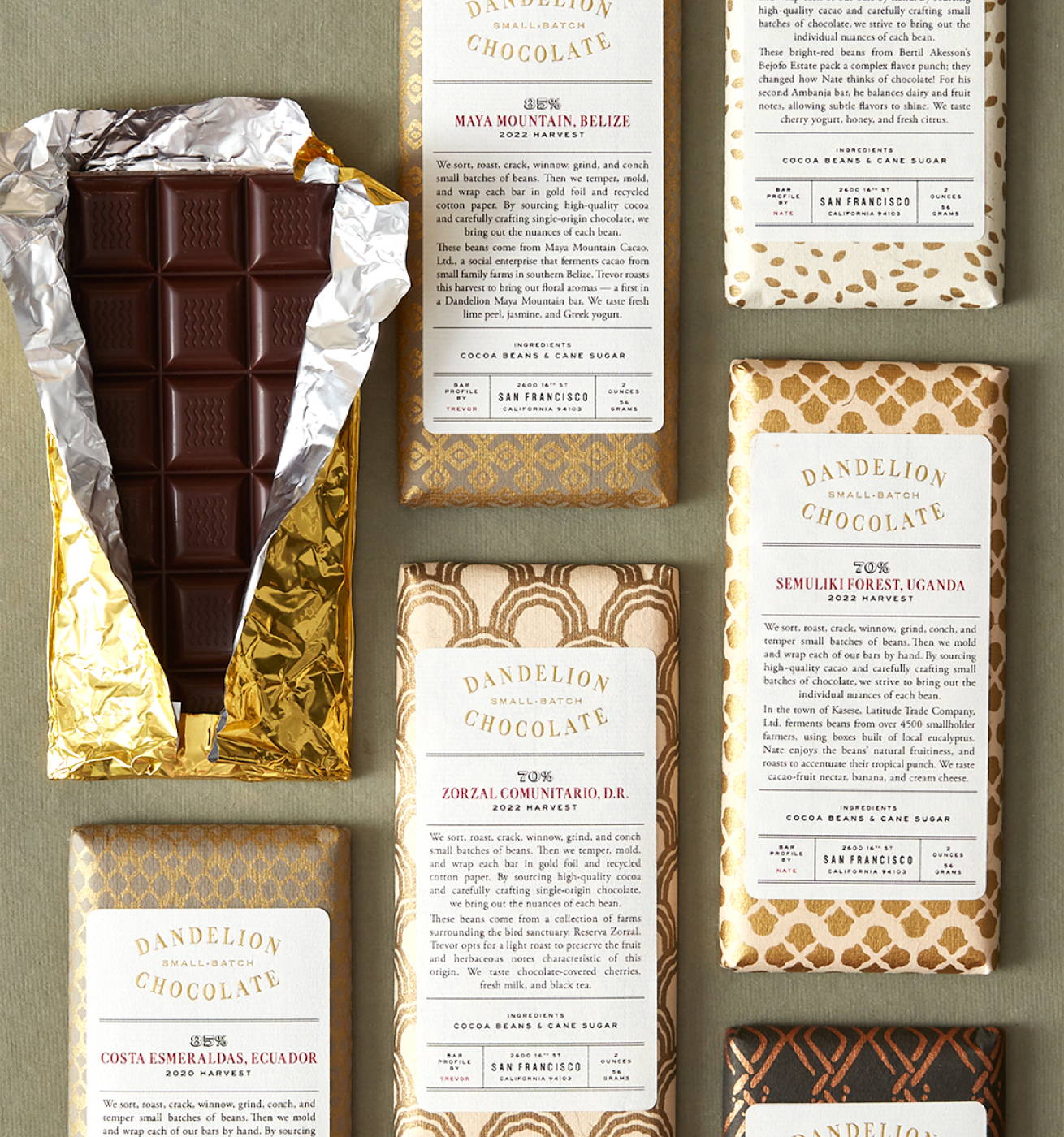 Hot Chocolate
We also offer vials of our rich, subtly sweet, and deeply chocolatey hot chocolate, made from 70% Camino Verde, Ecuador single-origin chocolate.
Ingredient Chocolate
We also offer bulk ingredient chocolate, in varying origins of: quick-melting ground Chef's Chocolate; roasted cocoa nibs; and tempered chocolate Large Chips.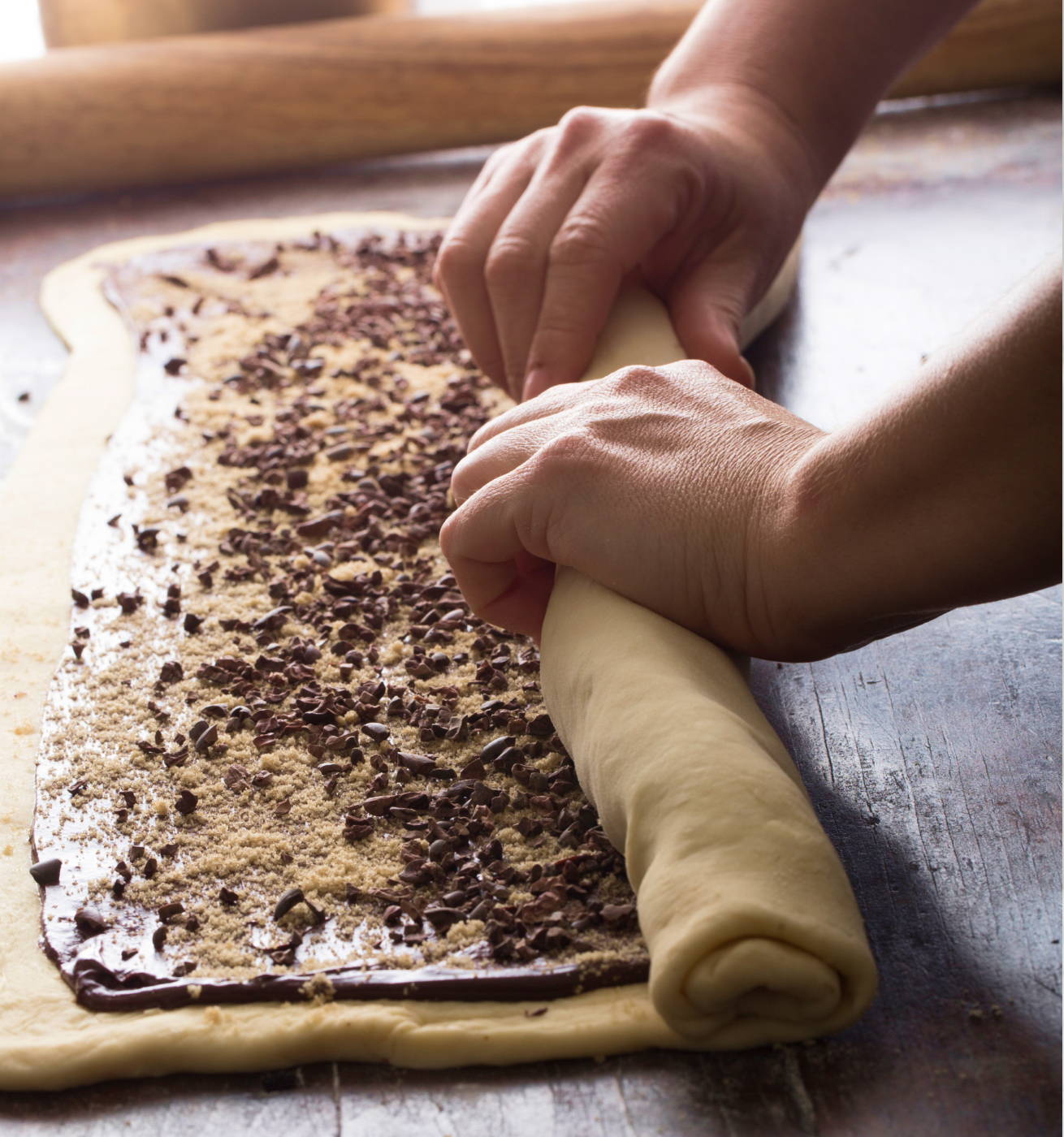 Frequently Asked Question
How do I place an order for my store?

Sign up for an account on our Wholesale website using the form below or by contacting us at wholesale@dandelionchocolate.com. View our real-time inventory, place orders, track shipments, and more.

Do you make custom orders?

Email us at wholesale@dandelionchocolate.com with the details of your custom or bulk order and we will do our best to accommodate you.

HOW DO YOU ACCEPT PAYMENT?

We ask that first orders be prepaid through an electronic invoice via credit card or ACH. All following orders will have net 30 terms applied. Invoices will be sent via email to be paid via credit card, ACH, or check. Please note that invoices more than 30 days overdue (i.e. 60 days past the invoice date) will incur a late fee of 1.5% of the total invoice amount, compounded monthly thereafter.

HOW DOES SHIPPING WORK?

Shipping cost will be added as a line item on the invoice. Flat-rate shipping is only available for orders placed through the online store. Delivery in San Francisco is $5, nationwide delivery is $15, and international shipping is at cost. US orders over $500 ship free. We use the best shipping method available, taking both weather and location into consideration, which is typically USPS Priority Mail.

Shipping bars and cacao pulp usually takes one to three days based on location. We ship ground chocolate and nibs east of the Rockies via five - day ground. If you have an account with a preferred carrier, please provide your account number and zip code with your first order.

How soon will my order be filled and shipped?

Orders will be filled and shipped within two weeks from the time it was placed online. Shipments will include invoices.

Do you offer warm weather shipping?

When shipping in warm weather months and to locations over 70°F, we ship Monday-Wednesday to ensure the chocolate doesn't sit in a warm warehouse over the weekend. We pack orders with InsulTotes and ice to avoid potential heat damage.

DOES YOUR CHOCOLATE CONTAIN ANY common ALLERGENS?

All of our bars and ground chocolate are just two ingredients - cocoa beans and sugar. We don't use soy, milk, eggs, dairy, or gluten. Our factory does not process nuts.