An Exquisite Flavor Pairing
INGREDIENTS & ALLERGENS

Allergens:

WEIGHT

9.66 oz (274 g)

ADDITIONAL INFORMATION

Storage instructions:

Shelf life:

Chocolate-Dipped Fig Truffles
chocolate-covered black Mission figs with spiced ganache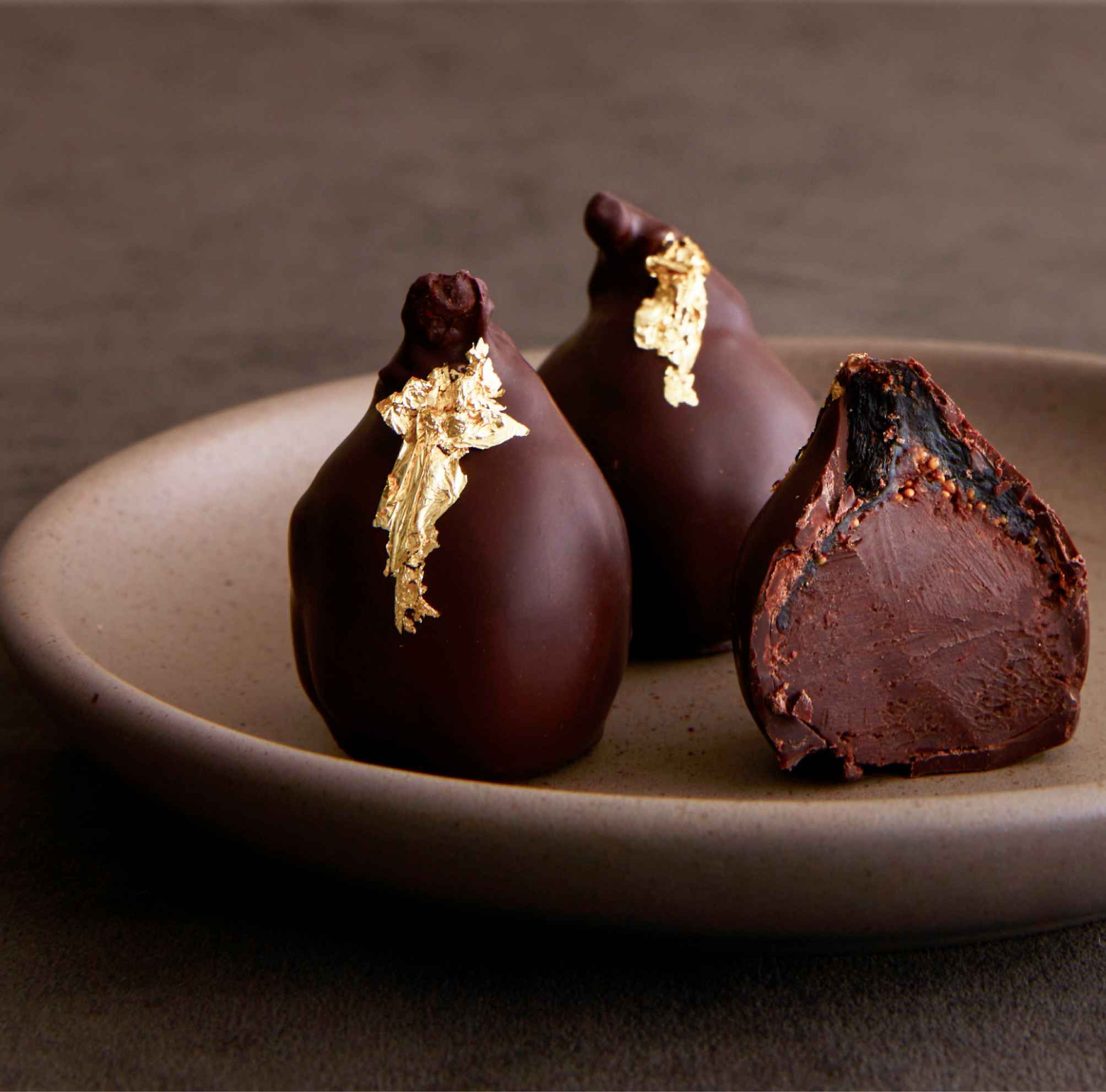 A Triumph of Flavor & Craft
---
Rich local cream is infused with organic, flavorful, single-origin spices, and is then gently hand-stirred into melted Camino Verde, Ecuador chocolate to form silky ganache. When the ganache is firm enough to scoop, it is gently stuffed by hand into the center of each juicy, dark-purple black Mission fig, and the whole fig is hand-dipped in more hand-tempered Camino Verde, Ecuador chocolate. Delicate gold leaf hand-placed near each stem provides a gleaming finishing touch.
A Quintessential Delicacy
Each fig is pretty as a still-life painting, and even more delicious. Bring delight with these jewel-like additions to any menu: Serve Fig Truffles on a cheeseboard with European or Californian cheeses and local fruits, pair with port or another sweet wine, or enjoy as a delicate after-dinner dessert. Our Chocolate-Dipped Fig Truffles are an exquisite Californian take on an Ecuadorian classic.