2022 Advent Calendar
Daily Reveal
each day's ornament, celestial event, unique confection, and talented chocolatier
Fluffer Nutter
by 
AndSons
Fluffy honey-cinnamon marshmallow atop sweet-salty, caramelized-Virginia-Diner-peanut praline, all encased in a milk-chocolate shell made with 100% Camino Verde, Ecuador chocolate.
Ingredients

Dandelion 100% chocolate (cocoa beans from Camino Verde, Ecuador), white chocolate (cocoa butter, whole- milk powder, sugar, soy lecithin, natural vanilla extract), peanuts, sugar, peanut butter, light corn syrup, honey, sorbitol, gelatin, salt, cinnamon, vanilla

Allergens

Contains: peanuts, milk
Today's Collaborator
AndSons
LOS ANGELES, CALIFORNIA
Today's Celestial Event
Conjunction of the Moon and Jupiter
A WINTER NIGHT SKY COUNTDOWN
TODAY'S COLLABORATOR
AndSons
LOS ANGELES, CALIFORNIA
Second-generation chocolatiers and brothers Marc and Phil Covitz share their love for the precise Swiss-style chocolate-making techniques they learned from their mother at their Beverly Hills chocolate shop. Each limited-production, hand-painted chocolate is ethically sourced and artfully prepared using high-quality natural ingredients with modern California culinary standards.
TODAY'S CELESTIAL EVENT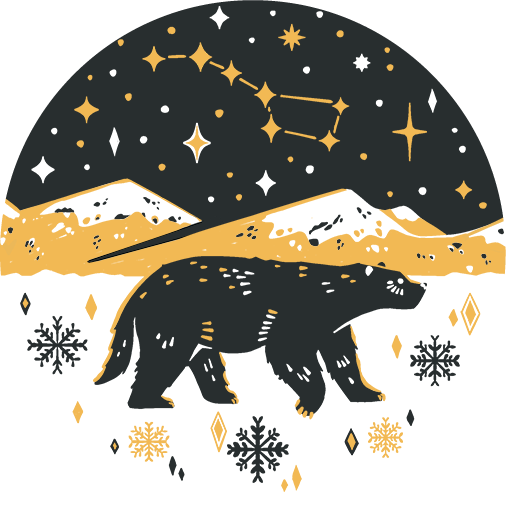 Conjunction of the Moon and Jupiter
"The Moon and Jupiter will be very close together in the sky tonight, appearing prominently in the southeast just after sunset. To the naked eye, their angular separation will be only a few degrees, or the width of two fingers held together at arm's length. If you can't make it outside this evening, or if your sky isn't clear, the good news is that several telescopes are now online and you can look through their lenses virtually, as if they were your own, to see Jupiter for yourself. If interested, check out Slooh.com or Virtualtelescope.eu to peek through telescopes on various mountaintops around the globe. Nearly an hour after sunset, look to the southeast to see a beautiful line of celestial baubles formed (from east to west) by the planets Mars, Jupiter, and Saturn. These will sparkle like a string of Christmas lights in the early-evening sky all month. Tonight, look also for the waxing gibbous Moon very near to Jupiter; and over the next few nights, follow the Moon eastward as it moves slowly among the Baubles, toward an exciting encounter with Mars! On December 1st the Moon appears adjacent to and slightly below Jupiter, then sails gradually toward Mars throughout the week."
Today's Lunar Volvelle Rotation