included in this assorment

INGREDIENTS & ALLERGENS

Allergens:

WEIGHT

47.37 oz (1343 g)

ADDITIONAL INFORMATION

Storage instructions:

The Chocolatier's Set
our classics, collaborations, and latest confections
A Chocolatier's Curation
a selection of single-origin bars, hot chocolates, collaborator treats, and a taste of our newest house-made confections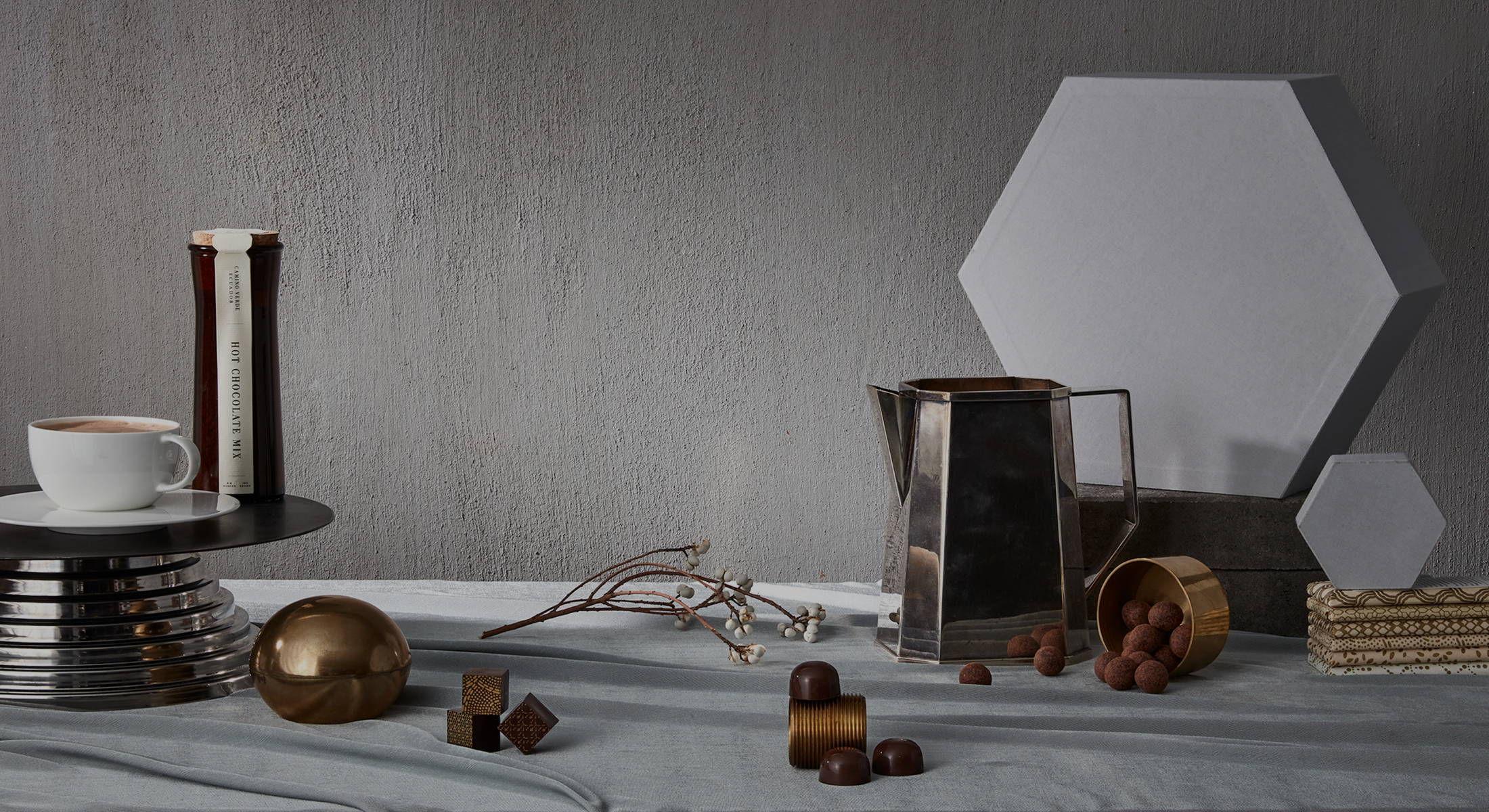 Single-Origin Bars,
Hot Chocolate, & Bite-
Sized Treats

a curated selection of timeless treats
70%
Ambanja
Madagascar
2017 Harvest
cherry yogurt, honey, and fresh citrus
70%
Maya Mountain
Belize
2021 Harvest
european drinking chocolate and strawberry coulis
70%
TUMACO
Colombia
2021 Harvest
chocolate ice cream, dulce de leche, and a hint of almond
85%
COSTA ESMERALDAS
Ecuador
2020 Harvest
classic dark chocolate, toasted sourdough, and banana
70%
Anamalai
India
2019 Harvest
caramelized banana and chocolate crémeux
Bite size treats from our very own Confections Team
---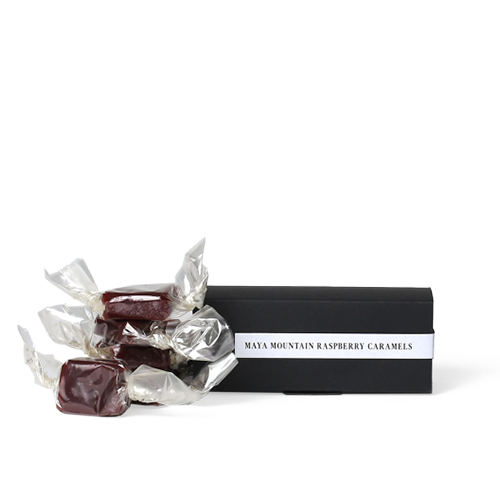 Maya Mountain Raspberry Caramels
Sweet, soft, and subtly chocolatey, these dark rosy-gold caramels are fragrant with fresh raspberry purée.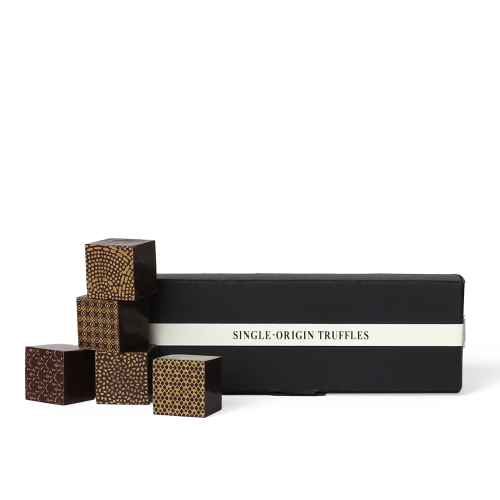 Flight of Five Individual Single-Origin Truffles
Featuring five cocoa origins, these truffles allow you to experience the spectrum of flavors that may be found in our chocolate, from creamy dairy to tangy fruit.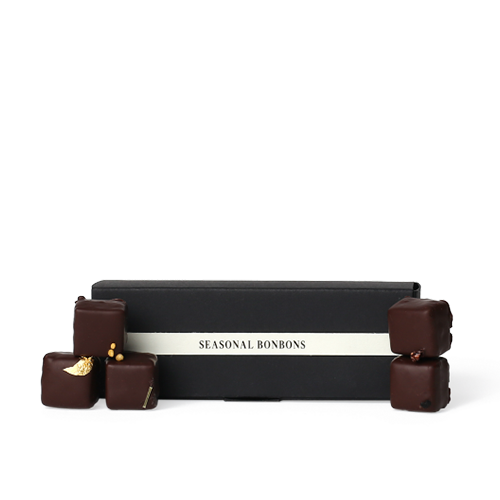 Flight of Five Individual Seasonal Bonbons
Five "Winter in Yosemite" bonbons highlight unique flavor pairings evocative of a California-forest winter.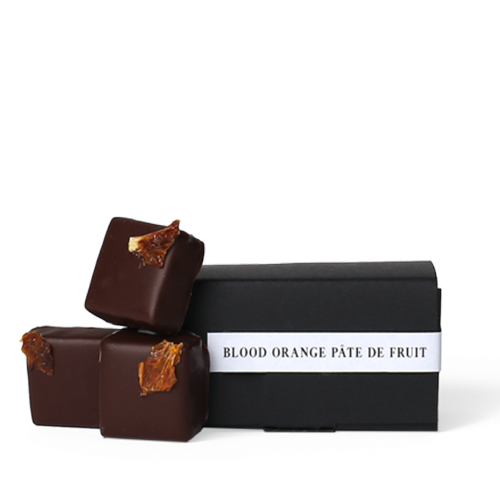 Chocolate-Covered Blood-Orange Pâtes de Fruit
Tender and tangy-sweet, gem-like blood-orange pâtes de fruit gleam inside delicate, 70% House Blend chocolate shells.
OUR CLASSIC HOT CHOCOLATE MIX
---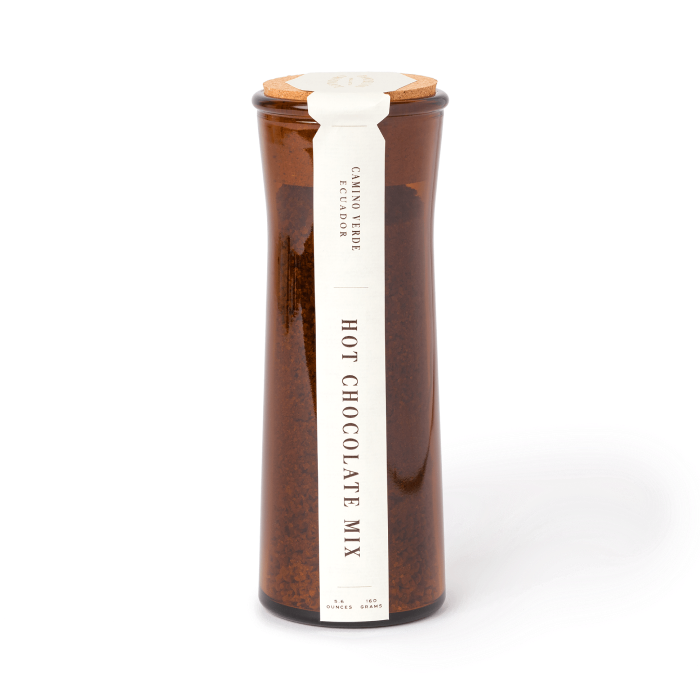 Hot Chocolate Mix
Crafted from the same ground Camino Verde, Ecuador cocoa beans and organic sugar we use in our cafés, this rich, chocolatey mix makes for perfect hot chocolate at home, using any milk or "mylk."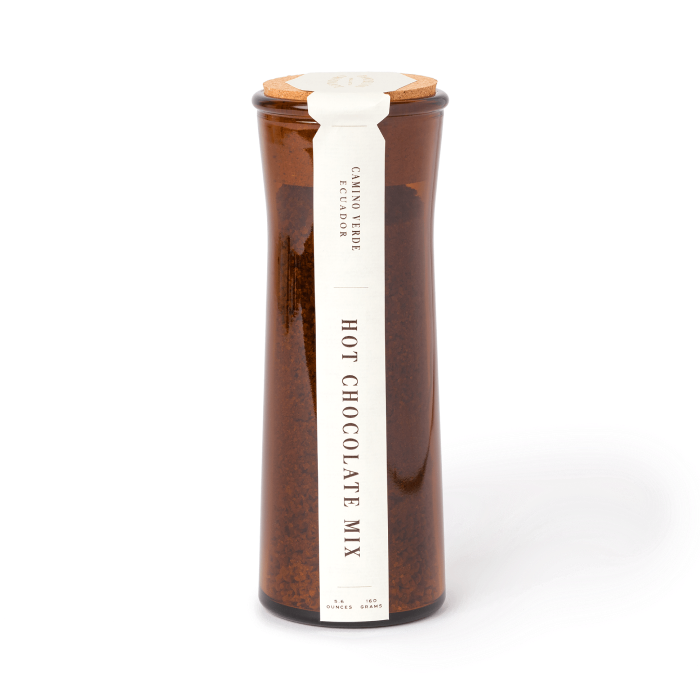 Hojicha Hot Chocolate Mix
A Dandelion Japan café staple made with delicately roasted green tea, this aromatic blend features subtle smoky notes and a smooth finish.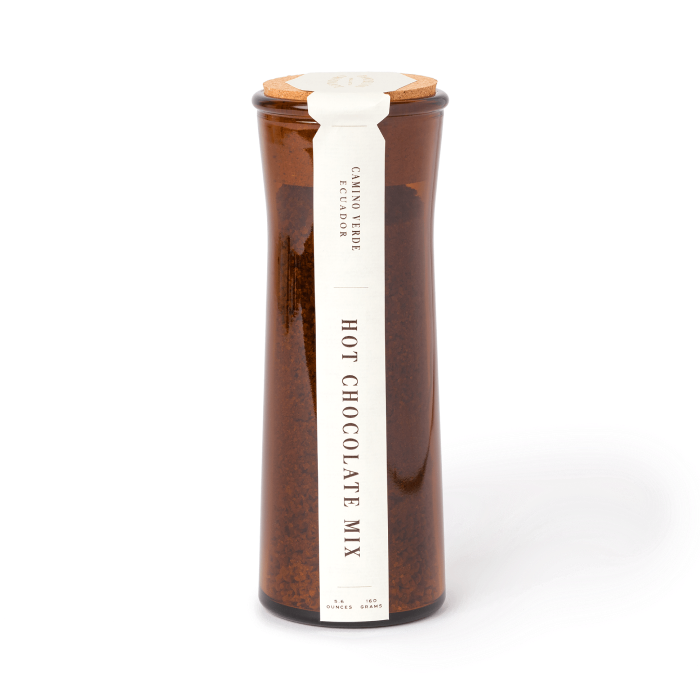 Mission Hot Chocolate Mix
An homage to our S.F. neighborhood: Lively spices complement the bright, fruity notes of our Ambanja, Madagascar chocolate.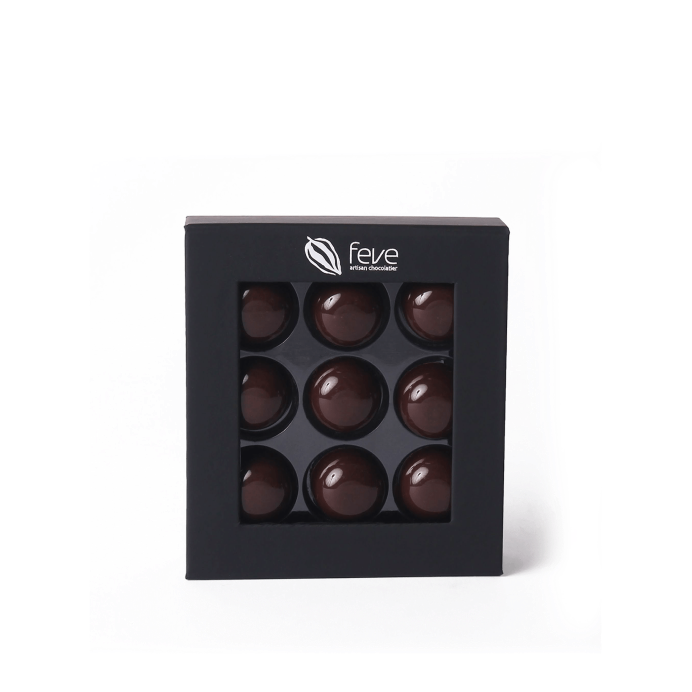 Feve Chocolates
Sea Salt Caramels
Fudgy, 70% Camino Verde, Ecuador chocolate shells filled with smooth, buttery, vanilla-bean caramel, enhanced with just the right hint of sea salt.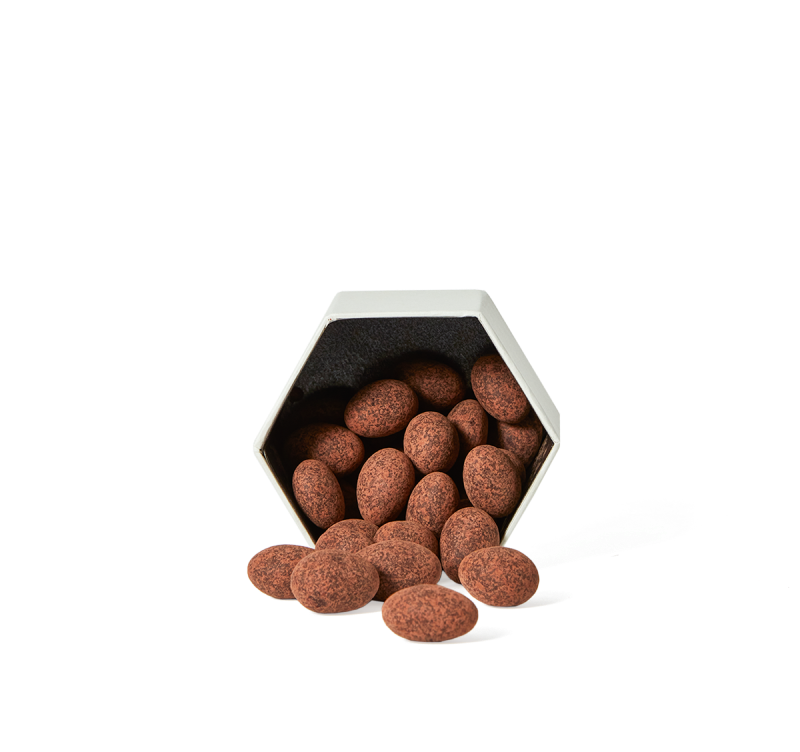 Feve Chocolates
Chocolate-Covered
Caramelized Almonds
Fresh almonds roasted and caramelized to crunchy, sweet-salty perfection, then hand-panned in over twenty layers of our fudgy 70% Camino Verde, Ecuador chocolate, and dusted with cocoa powder.
Feve Chocolates
Chocolate-Covered
Caramelized Hazelnuts
Small batches of dark-roasted, caramelized hazelnuts, thickly coated with multiple layers of rich Dandelion chocolate and coated with a light dusting of cocoa powder.
Other Curated Collections