Grahams, Marshmallows, Chocolate, and More ...
for single-origin summertime s'mores, at home or on the road
Single-Origin S'mores Kit
Our specially designed portable kit contains all the ingredients you need to make beautifully burnished s'mores around a campfire, or over your stove. Each kit contains three distinctive origins of ready-to-melt 70% chocolate Large Chips; plenty of Chef Lisa's pillowy, house-made vanilla marshmallows; and a stack of Lisa's crisp, snappy, whole-wheat graham crackers.
We've also packed napkins, matches, and s'more-making instructions for both indoor and outdoor heat sources, so our 70's-inspired kit (created with recycling and reusability in mind) can accompany all your summer adventures.
Makes 12 s'mores.
Included in this Kit

24 house-made graham crackers
12 house-made marshmallows
24 single-origin 70% chocolate Large Chips
Napkins
Matchbox
Instructions for campfire, gas stovetop, broiler, or kitchen torch

Makes 12 s'mores.

Storage Instructions

Store in a cool, dry place for up to four weeks, unopened. Once opened, store in a sealed container in a cool, dry place. Consume within one week of opening.

Ingredients & Allergens

Graham Crackers: butter, brown sugar, all-purpose flour, cake flour, whole-wheat flour, sugar, honey, baking soda, cinnamon, salt
Contains: milk, wheat

Marshmallows: sugar, water, corn syrup, gelatin, vanilla extract
Contains: gelatin

70% Chocolate Large Chips: cocoa beans from Maya Mountain, Belize; Semuliki Forest, Uganda; Hacienda Azul, Costa Rica; organic cane sugar

Our chocolate is made in an allergen-free facility.
Graham crackers and marshmallows are made in a facility that also processes eggs, milk, peanuts, tree nuts, and wheat.

Weight

18 oz
Single-Origin S'mores Kit
a campfire favorite with housemade graham crackers, marshmallows, and chocolate
---
Thoughtfully Designed and Assembled for a Complete Campfire Experience, Indoors or Out
---
Carefully packed for a campfire experience or for toasting marshmallows indoors
Three Chocolate Origins; Three Uniquely Flavorful S'More Experiences
Three Chocolate Origins;
Three Uniquely Flavorful
S'More Experiences
70%
MAYA MOUNTAIN
belize
notes of European drinking chocolate, strawberry coulis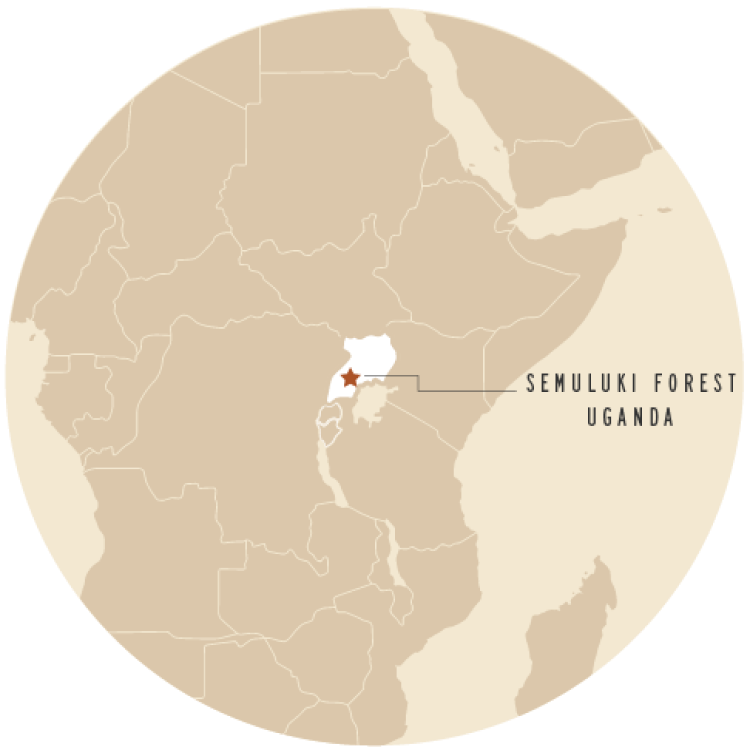 70%
Semuliki Forest
Uganda
notes of cacao-fruit nectar, banana, cream cheese
70%
HACIENDA AZUL
Costa Rica
notes of chocolate ice cream, marshmallow, pistachio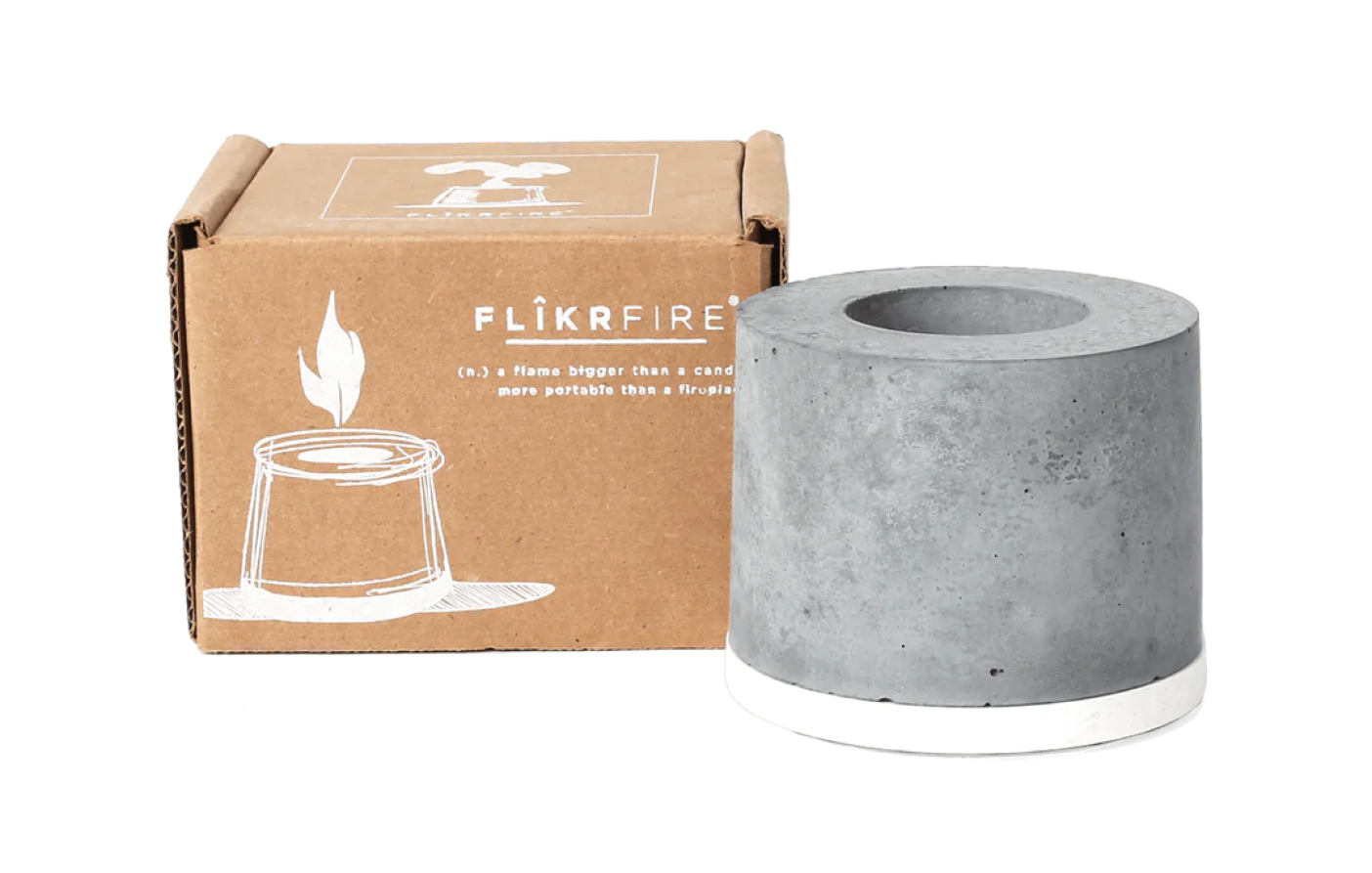 Make S'mores Anywhere With a FLÎKR Fire Mini Tabletop Fireplace
Inspired by the wabi-sabi esthetic, this compact, clean-burning concrete fireplace offers an inviting portable flame for roasting delicious, toasty marshmallows indoors or outside. To use, just add isopropyl rubbing alcohol (not included).
$95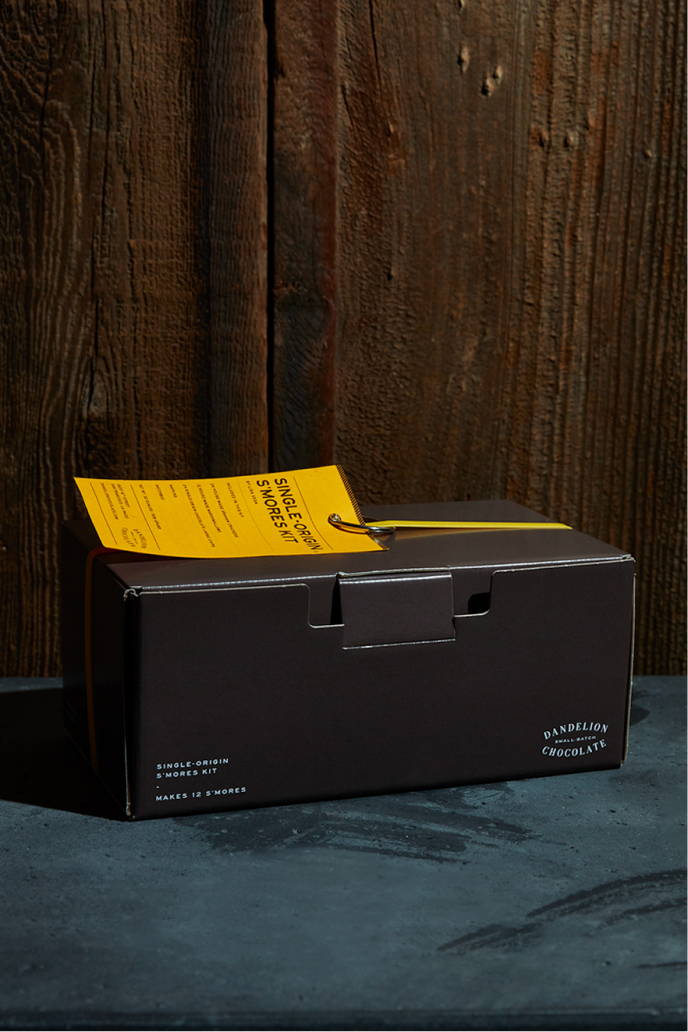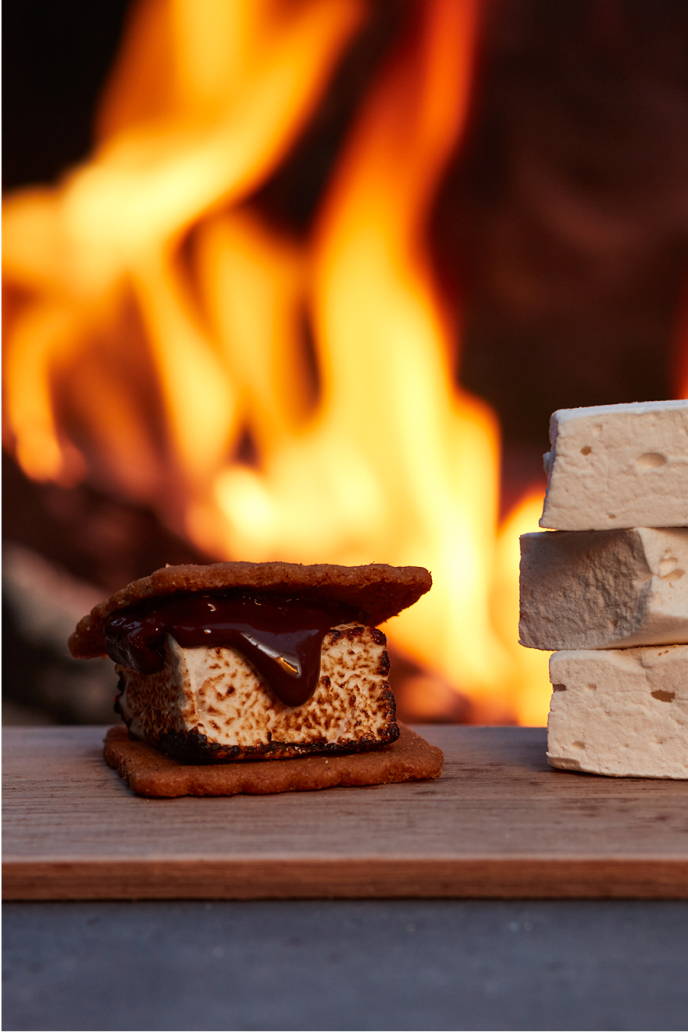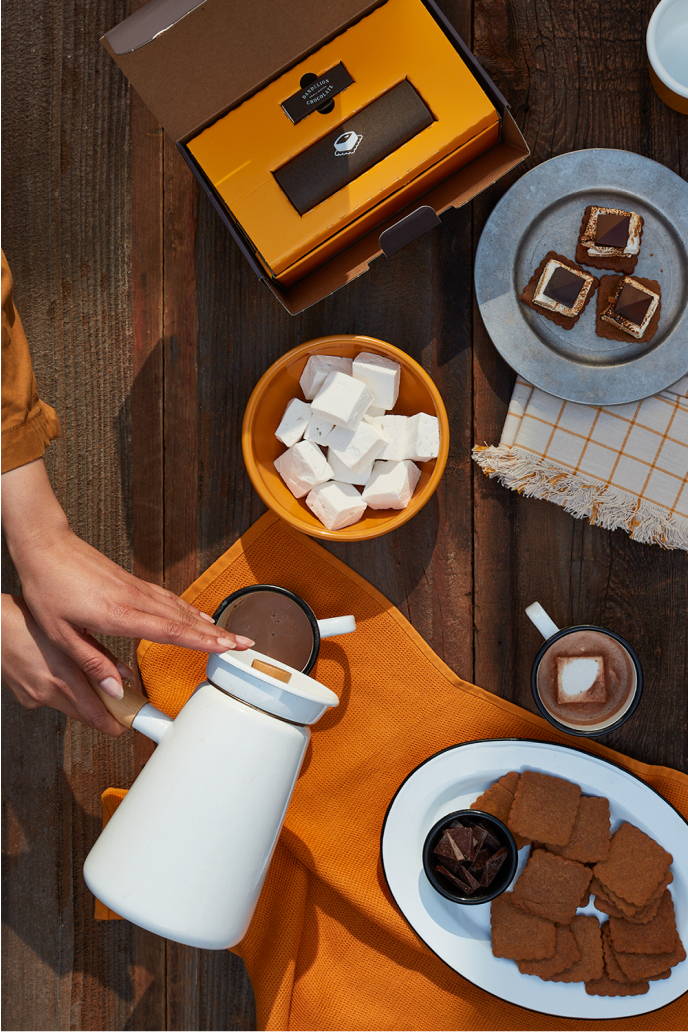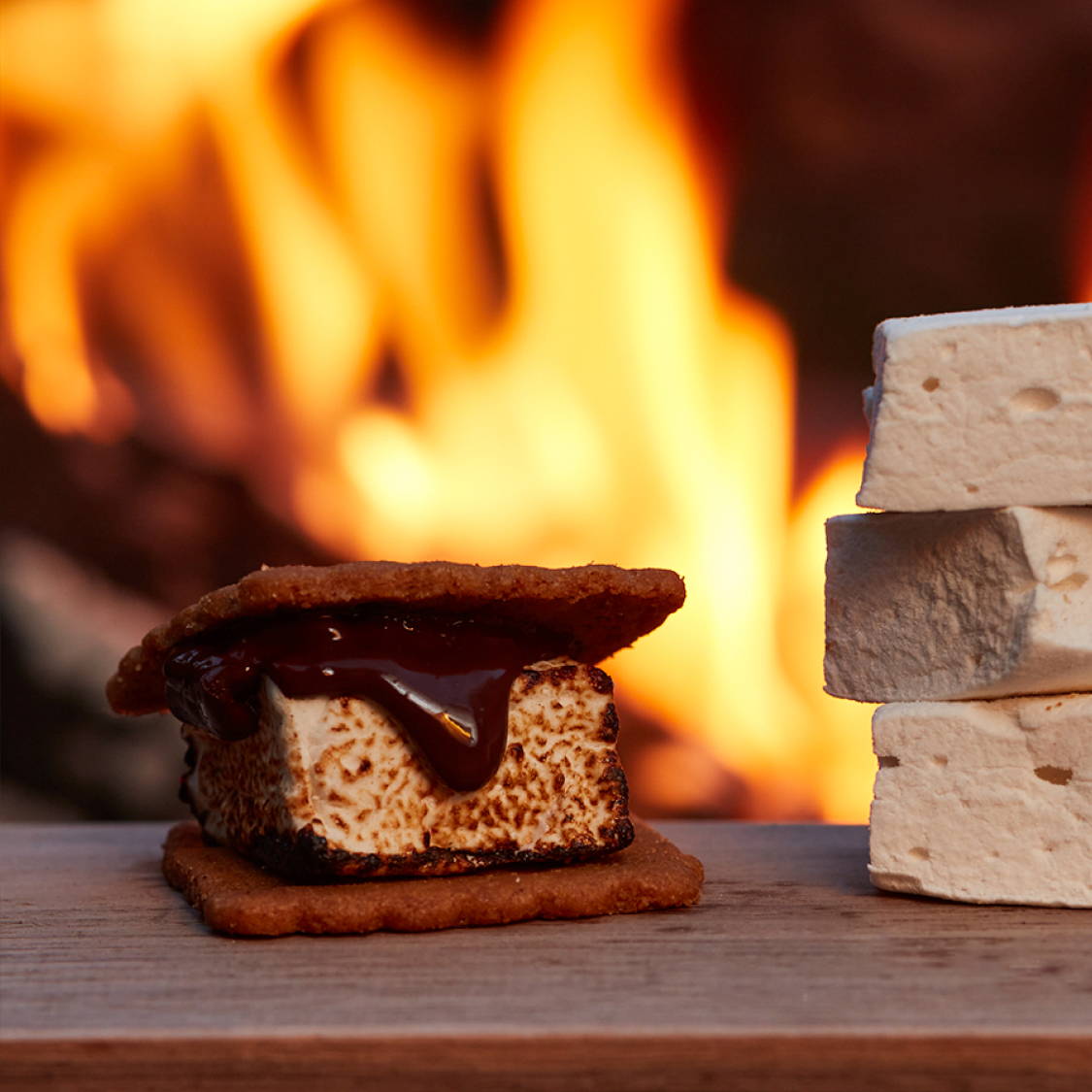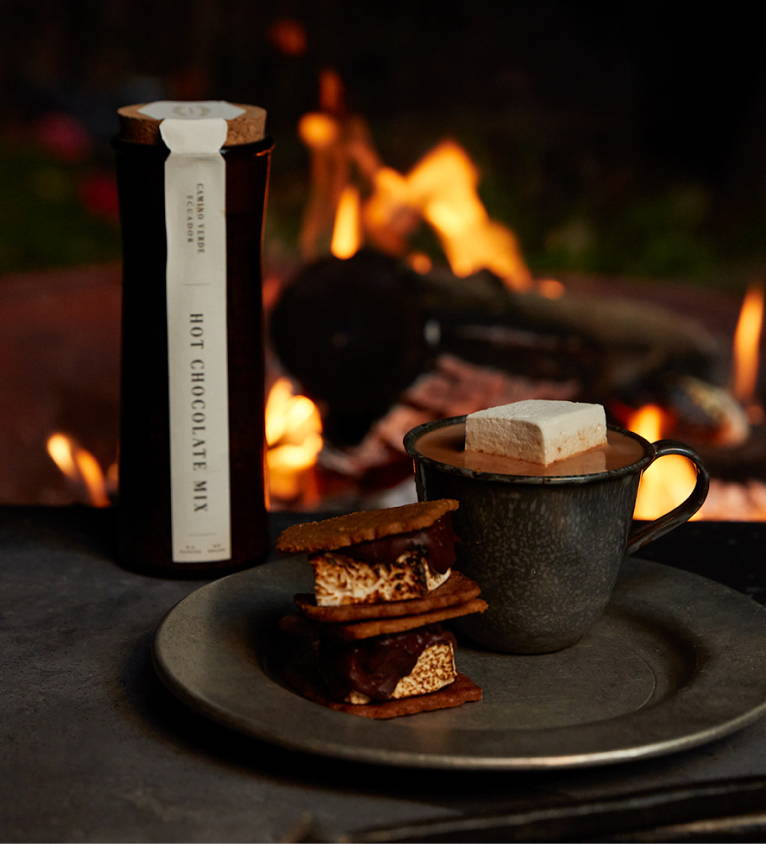 Have You Dunked a S'More in Single-Origin Hot Chocolate?
Our classic Hot Chocolate is rich, subtly sweet, and deeply chocolatey; excellent for dunking. Inside each bottle is the very same ground 70% Camino Verde, Ecuador chocolate we use for our café hot chocolate drinks — with, of course, our simple recipe for whisking up creamy hot chocolate at home (or at camp).
For even more of a sipping experience, try our Hot Chocolate Trio.
$18